posted by Aar on juli 13th, 2017
Het seizoen om van de Citroen Dyane te genieten is al volop begonnen. Vandaag haal ik het karretje op, voorzien van weer twee jaartjes APK. Afgezien van wat kortere ritten staat het Grenstreffen op het programma en een week later het kampeerweekend van de Dyanevereniging. De dagen daartussen plak ik er lekker aan vast om een mooie route door Duitsland of de Belgische ardennen te rijden. Misschien ook de opblaaskano mee en genieten maar!
Hier is een foto van het Grenstreffen 2016 waar nog net mijn Dyane en tent op staan: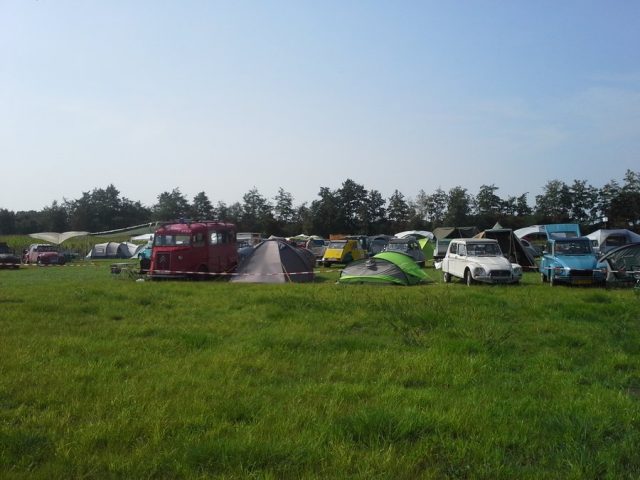 This entry was posted on donderdag, juli 13th, 2017 at 10:53 and is categorized in
Uitstapjes
. You can follow any responses to this entry through the
RSS 2.0
feed. You can skip to the end and leave a response. Pinging is currently not allowed.