posted by Aar on augustus 5th, 2023
Wederom een fijne 52frames challenge: water. Wat wil je nog meer bij stralende zon en meer dan 30 graden. Nou… iets bijzonders als het even kan.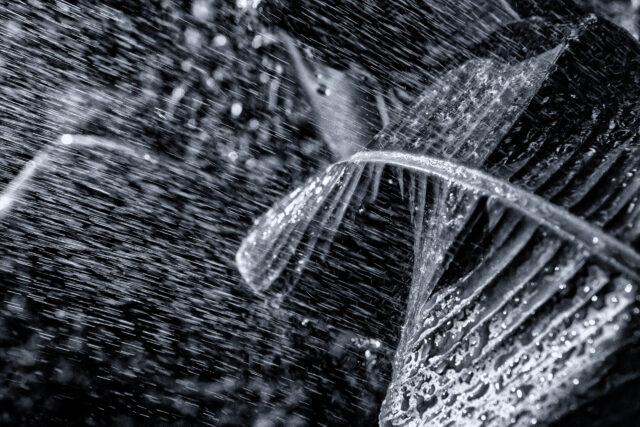 Heerlijk om te doen tijdens het sproeien van de tuin: de broes op een bananenblad zetten en met een korte sluitertijd (1/400) het water in streepjes veranderen. De "extra challenge" van 1/4000 seconde is hierbij niet gehaald. Dat zou deze prent minder actie meegegeven hebben.
Toch wilde ik iets anders, iets heeel anders doen. Dat werd een spiegel op tafel, de camera op A-stand, handmatig op de reflectie van m'n gezicht gefocussed, afstandsbediening in de aanslag en gieten maar met een flesje water: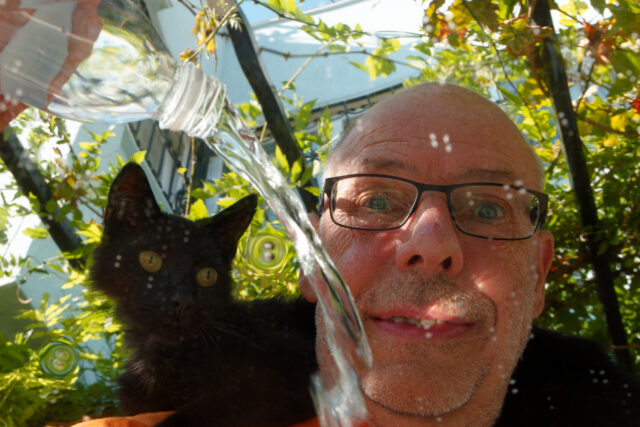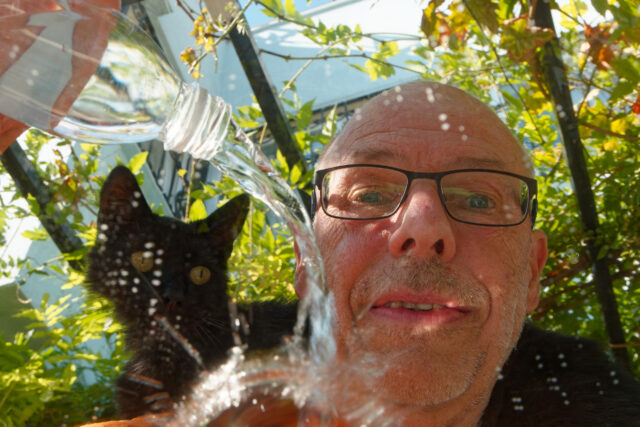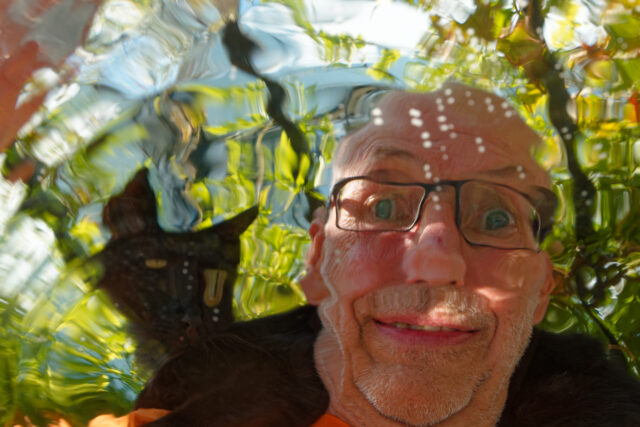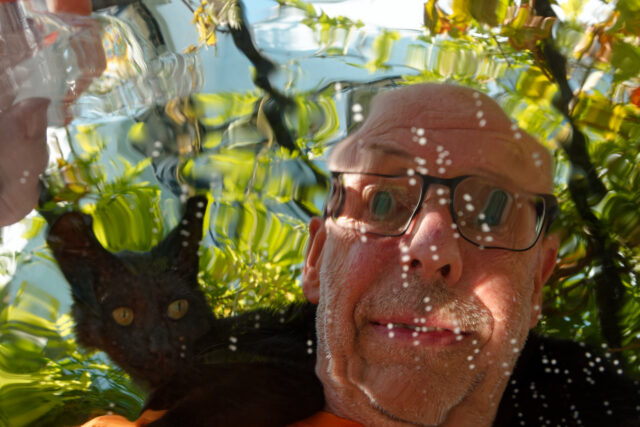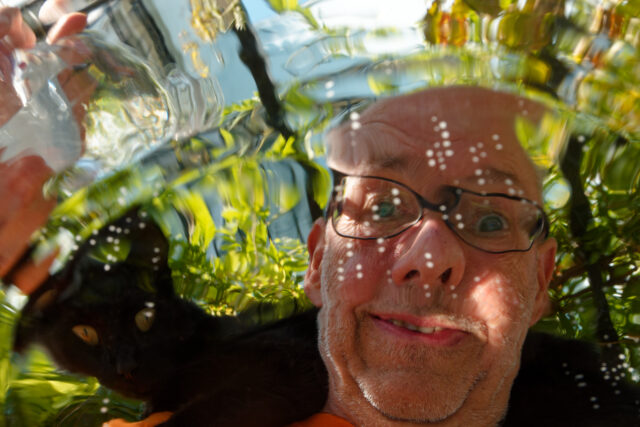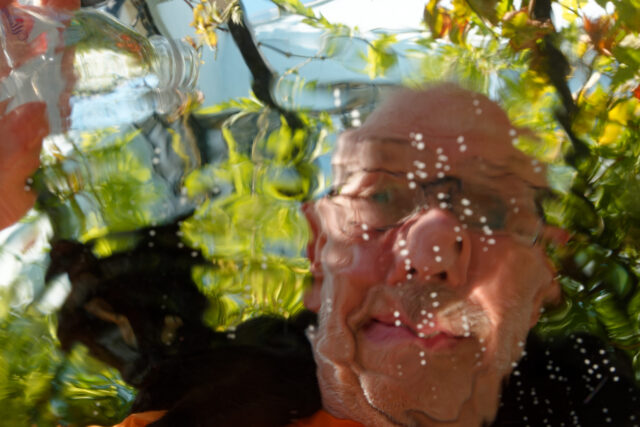 This entry was posted on zaterdag, augustus 5th, 2023 at 16:57 and is categorized in
Challenges
. You can follow any responses to this entry through the
RSS 2.0
feed. You can skip to the end and leave a response. Pinging is currently not allowed.