posted by Aar on juni 27th, 2022
Er leek iets vreemds in de tuin te liggen… maar wat? Gauw naar buiten gelopen en het bleek een jonge vogel te zijn! Maar wat voor vogel? Qua grootte en kleur kon het een tortel zijn maar dit kuiken had een haaksnavel zoals papegaaien hebben. Ik keek rond en luisterde of er ouders op zoek waren maar zag niets. Niet zoals bij merels of mezen dus. Papegaaien vliegen pas uit als ze echt vliegen kunnen meende ik me te herinneren. Dus wat te doen? Dit mormel lag midden op een kattensnelweg!
Ik pakte een klein doosje, zette het diertje erin en nam het mee naar het terras een verdieping hoger, waar het doosje op z'n zij een soort holletje met grote uitgang vormde.
Een kwartier later… was het doosje leeg en het dier nergens op de daken te bekennen. De buurkat was iets bijzonders beneden in de tuin aan het doen en…. daar zat dit beestje ook weer! Daarop de dierenambulance maar gebeld (naam? Kraai) die zich al vroeg ontfermde over dit prille leven. Wat een bijzondere ontmoeting was dit!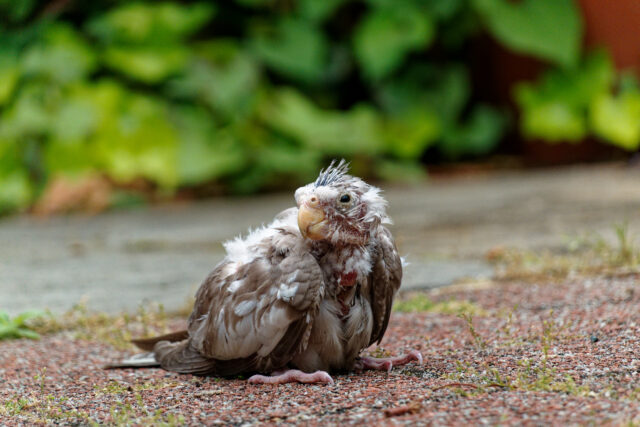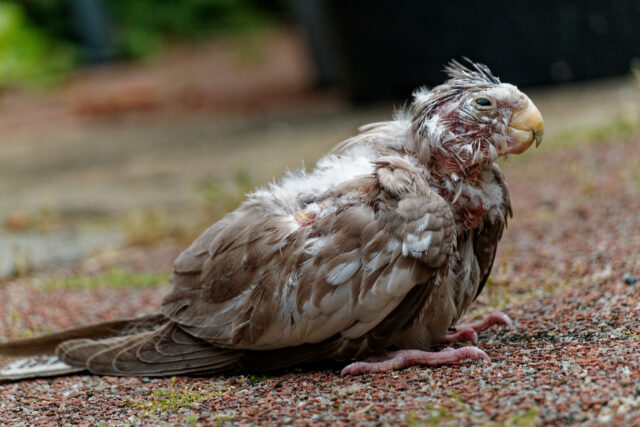 Morgen de dierenambulance maar eens bellen wat het is en hoe het gaat!
This entry was posted on maandag, juni 27th, 2022 at 21:19 and is categorized in
Beesten
. You can follow any responses to this entry through the
RSS 2.0
feed. You can skip to the end and leave a response. Pinging is currently not allowed.