posted by Aar on december 29th, 2020
Zelfs in een kleine tuin is zoveel te zien: hier in een paar foto's. Ik ben bijzonder geintrigeerd geraakt door springstaartjes – piepkleine zespotige diertjes die hartstikke nuttig, maar o zo onbekend zijn. Ik heb zelfs twee soorten gezien, misschien wel drie. Met de 90mm macrolens heb ik een paar matige foto's kunnen maken, maar nu ik ze weet te vinden gaat dat wel beter worden. Eerst nog verder zien in te zoomen en wat hulplicht toevoegen om die rappe beestjes te kieken!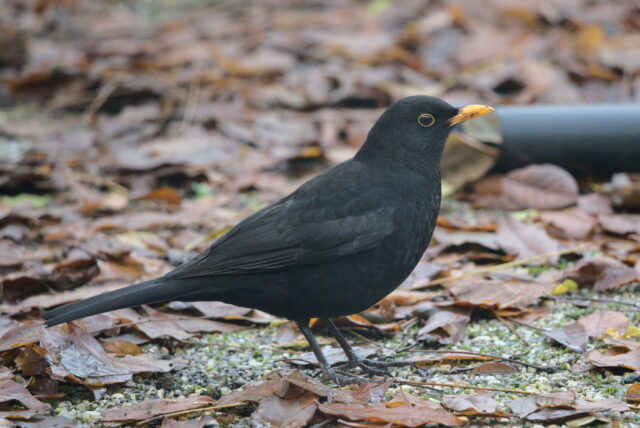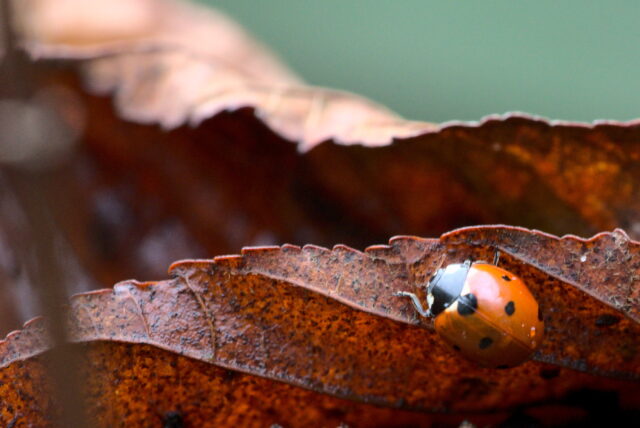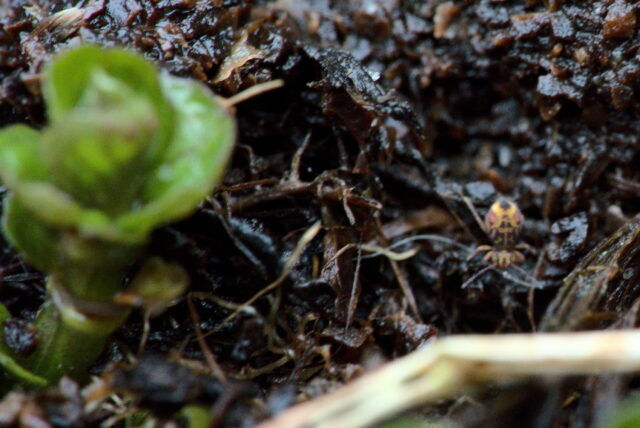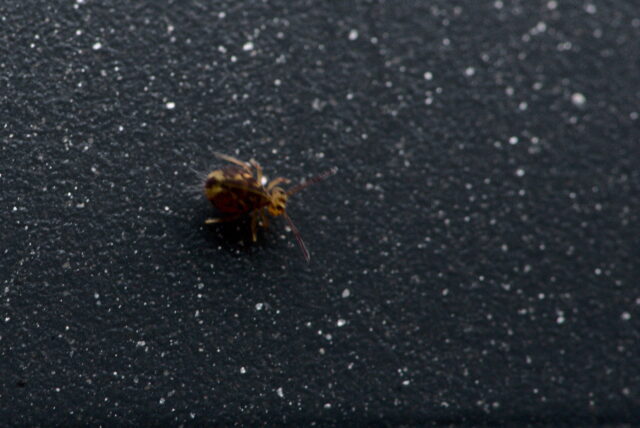 Ook liep er een beestje dat meest nog op een soort superkleine pissebed leek maar ook dat was mogelijk een springstaartsoort. Leuk, zo gaat er weer een wereld open! Nu de fototechniek nog flink verbeteren…
Meer over springstaartjes op de prachtige pagina's van Jan van Duinen.
This entry was posted on dinsdag, december 29th, 2020 at 15:28 and is categorized in
Tuin
. You can follow any responses to this entry through the
RSS 2.0
feed. You can skip to the end and leave a response. Pinging is currently not allowed.