posted by Aar on januari 10th, 2021
Het heeft een beetje gevroren maar het leven in de tuin ligt niet stil. Tussen de berijpte mosjes vond ik deze zaadbol waar de spruiten al op weg zijn naar het licht!
Op de een op andere manier is het de plant niet gelukt om de zaadjes weg te schieten, maar dat verhindert die laatsten niet om te doen wat ze moeten doen. Respect!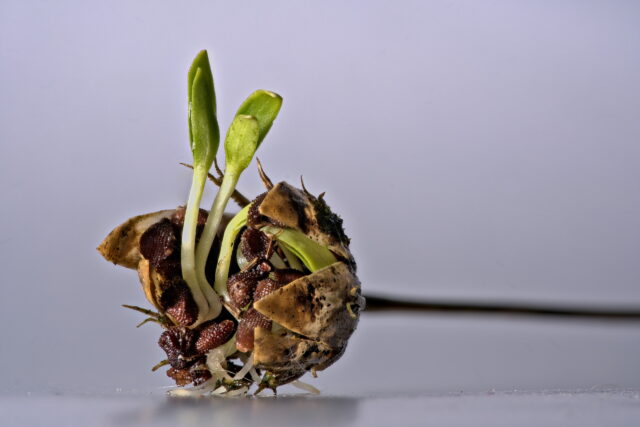 De bol ligt in de studio op een gebogen stuk plastic en een flitser op 8 uur zorgt voor het licht. Dit is een composiet van 28 foto's gemaakt met de Sony A7R2 en 90mm macrolens. Het stapelen van de foto's ging niet goed met de hugin en panotools – dit is gedaan met een proefversie van Zerene stacker. Ging fantastisch dus die moet ik maar aanschaffen!
This entry was posted on zondag, januari 10th, 2021 at 10:17 and is categorized in
Macro
,
Tuin
. You can follow any responses to this entry through the
RSS 2.0
feed. You can skip to the end and leave a response. Pinging is currently not allowed.