posted by Aar on september 30th, 2020
Aan de Hollandse IJssel is een uitgebreid stuk getijdenoever met veel riet. Water met veel riet is een veilige plek voor veel vogels. Spreeuwen weten dat en zodra het avond wordt komen ze in kleine en grotere groepen samen om hier in het riet de nacht door te brengen.
Mensen weten dat ook. Niet zoveel als er spreeuwen zijn met die kennis, maar iedere avond verzamelen zich ook een aantal mensen die genieten van dit geweldige schouwspel.
Want dat is het om plukjes vogels plotseling met de vleugels tegen het lichaam als een raket naar een rietstengel te zien storten en op het laatst de val te breken om perfect op een spriet te landen – als niet net een of meer anderen ook diezelfde spriet in gedachten hadden. Want dan moet je kwetteren!
Als je wel een zitplekje hebt als spreeuw ga je ook kwetteren. Hard en veel, net als al die anderen. En ben je na een paar minuten al uitgekeken op het gekwetter van je buren dan vlieg je gewoon wat verderop. Dat nemen anderen dan weer over en zo kun je zolang er licht is bezig zijn met heen en weer vliegen en kwetteren. Tot het donker wordt – dan hou je je snavel en de mensen gaan naar huis.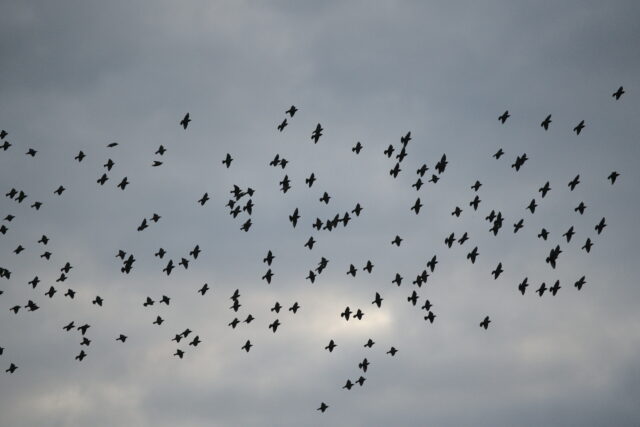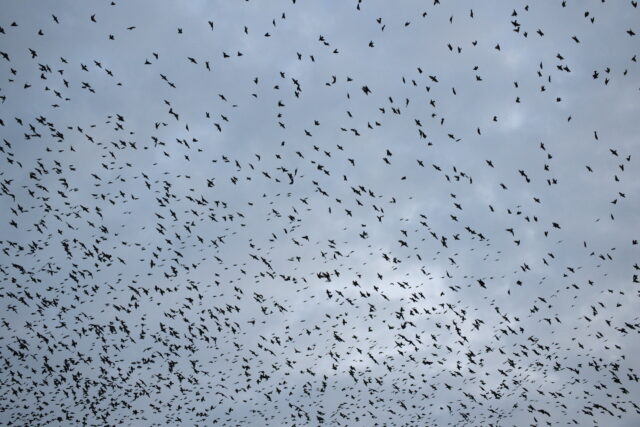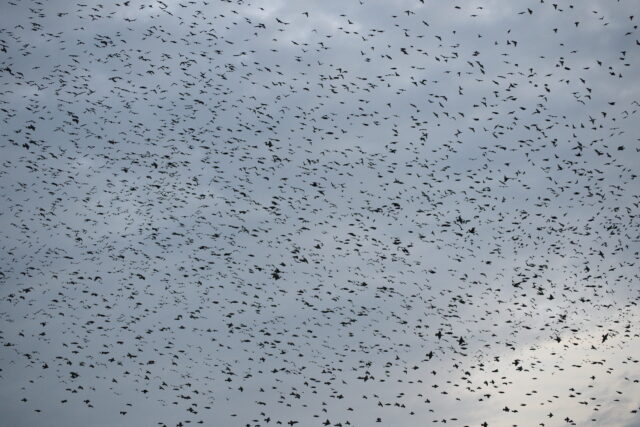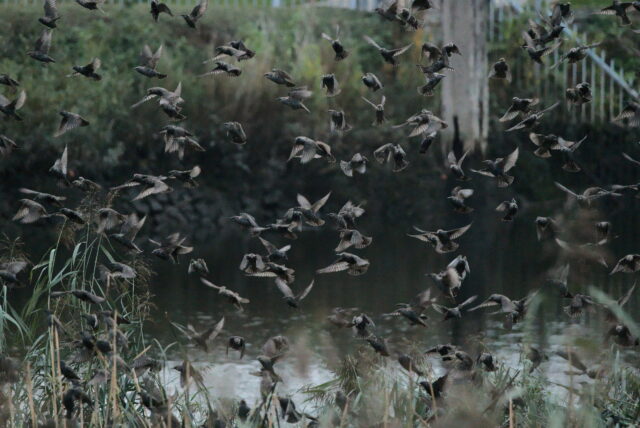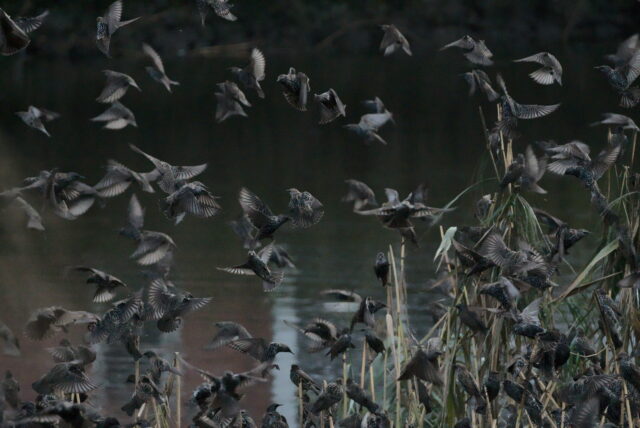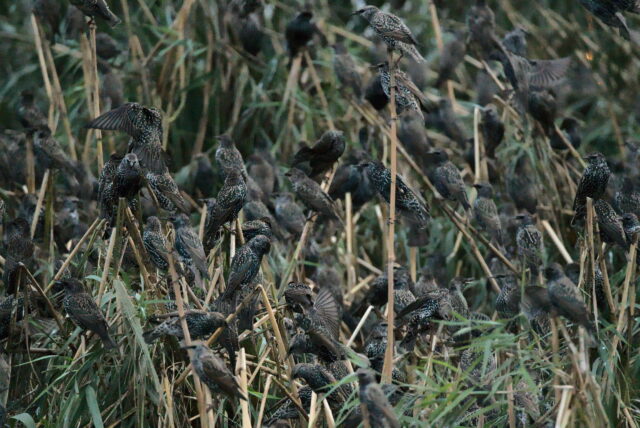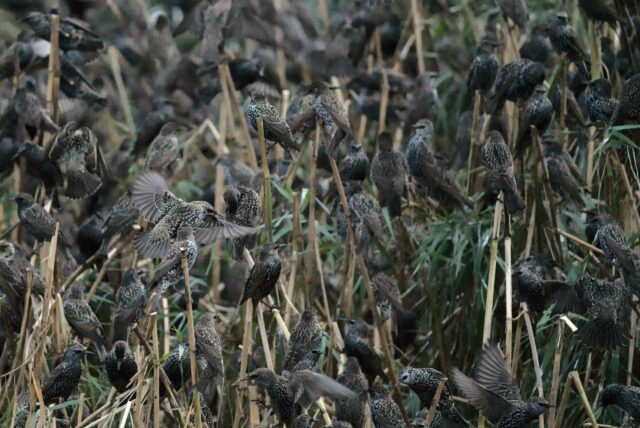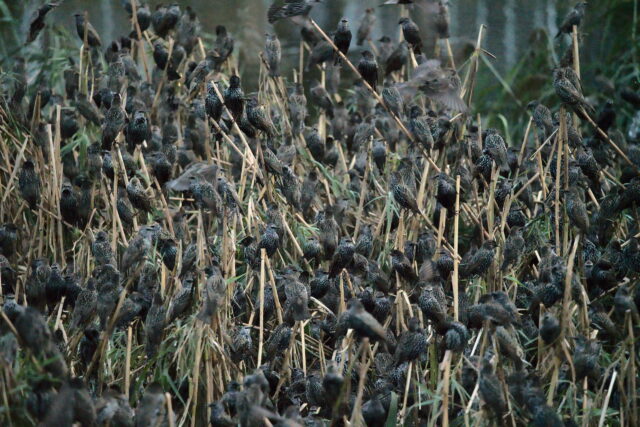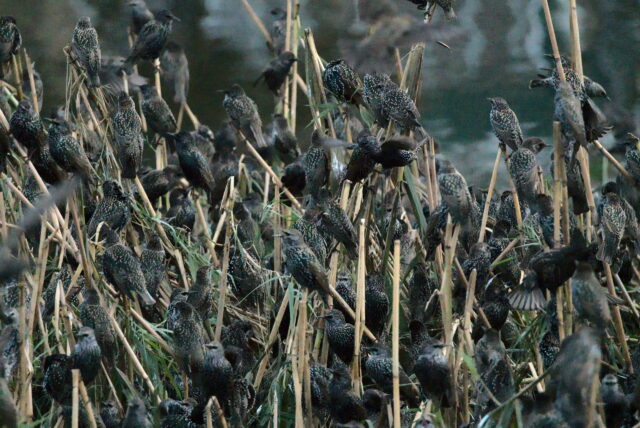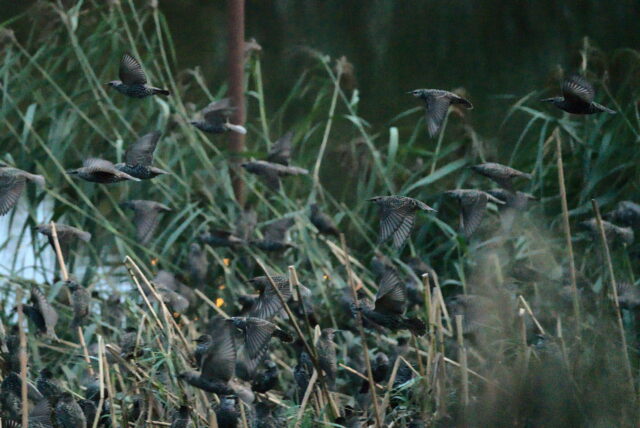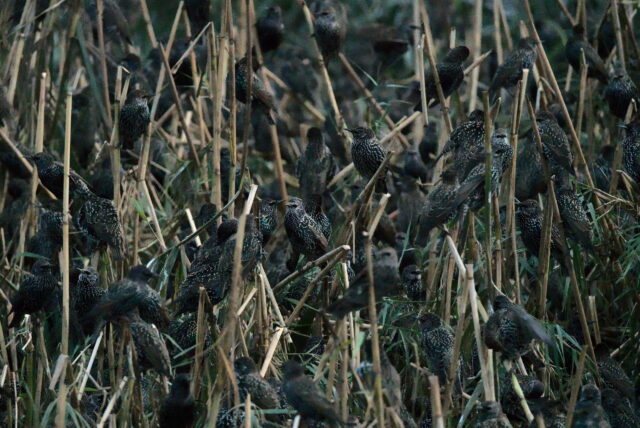 De foto's zijn gemaakt met de Sony A7R2 en Sigma 100-400mm lens. Wat een heerlijke combinatie!
This entry was posted on woensdag, september 30th, 2020 at 12:40 and is categorized in
Vogels
. You can follow any responses to this entry through the
RSS 2.0
feed. You can skip to the end and leave a response. Pinging is currently not allowed.