posted by Aar on februari 3rd, 2022
Het Bafa meer is een fascinerende plek waar honderden diersoorten leven, heel bijzondere rotspartijen voorkomen en zelfs verrassende dingen uit de oudheid te vinden zijn. Ooit zijn we er een keer omheen gereden richting Bodrum en hebben toen fantastische bossen, steengroeves, dorpjes en bijzondere mensen gezien. We namen ons toen voor ook naar de oude rotstekeningen te gaan zoeken. Dat voornemen hebben we nog steeds…
We zijn inmiddels een aantal jaren niet meer hier geweest maar vandaag hebben we een autootje gehuurd en gingen onderweg. Gewoon een dorpje aangewezen als reisbestemming en gaan. Weer een prachtige route en weer ploeteren door wegen die weg waren. Heerlijk blubberen en stiekem dromen van een 4×4 auto om nog meer te kunnen ontdekken!
Serçin is maar heel klein en ligt aan een rustig, landelijk stuk van het meer.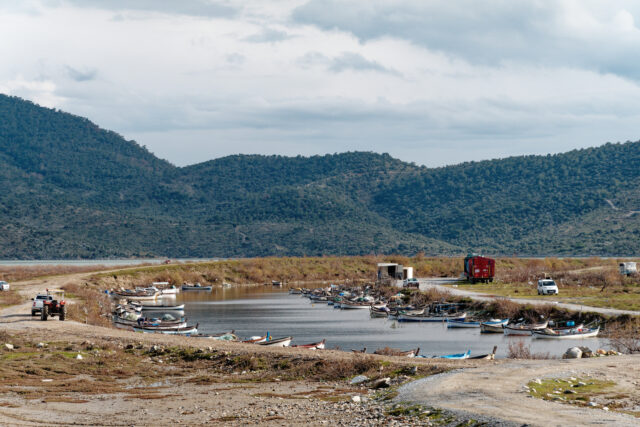 De foto's zijn gemaakt met de Sony RX100
This entry was posted on donderdag, februari 3rd, 2022 at 20:09 and is categorized in
Uitstapjes
,
Vergezichten
,
Vogels
. You can follow any responses to this entry through the
RSS 2.0
feed. You can skip to the end and leave a response. Pinging is currently not allowed.