posted by Aar on juli 22nd, 2021
Een prachtige en bijzondere rups bewoog langzaam over de tegels in de tuin. Het blijkt de rups van een plakker te zijn, een soort nachtvlinder. Zie de website van de Vlinderstichting. Tijd genoeg om de camera erbij te pakken en een serie prenten te schieten om te gaan stacken. Dat laatste werd nog een beetje lastig omdat het beestje wel stil zat, maar net niet helemaal. Daarom zien enkele haren er dubbel uit op deze foto's: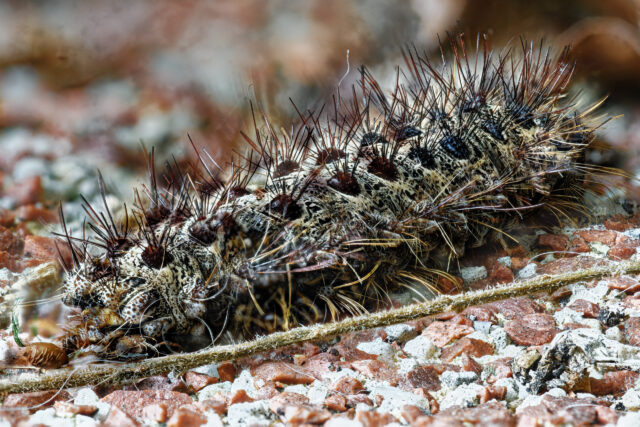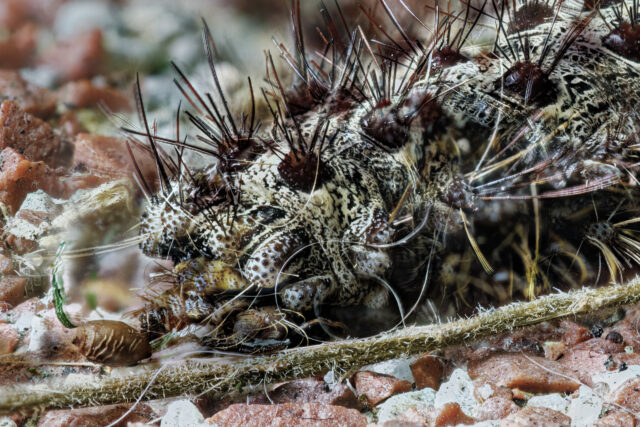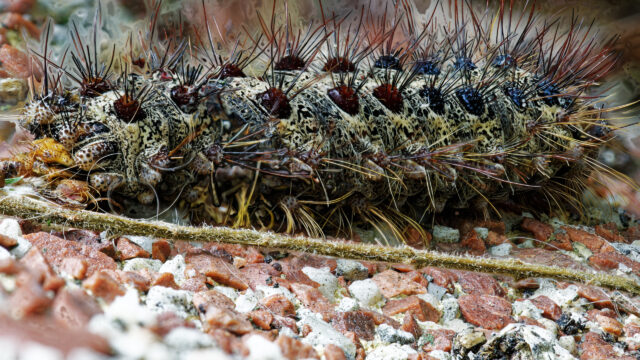 De foto's zijn gemaakt met Sony A7R2 / 90mm macrolens / statief en macrorail / Zerene stacker / DxO Photolab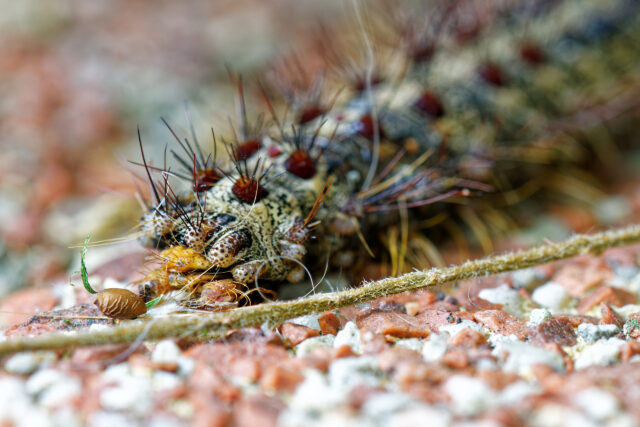 This entry was posted on donderdag, juli 22nd, 2021 at 21:37 and is categorized in
Insecten, spinnen, etc.
,
Macro
. You can follow any responses to this entry through the
RSS 2.0
feed. You can skip to the end and leave a response. Pinging is currently not allowed.