posted by Aar on juni 6th, 2023
De laatste dag alweer… Na alle natuur van gisteren en vanochtend vroeg (zie bericht van gisteren) stond er geschiedenis op het programma!
Een van de voornaamste bezienswaardigheden van de provincie Trabzon is het Sümeli klooster.
Een van de oudste ook, men neemt aan dat het in de vroege christelijke periode van het nog verenigde Romeinse rijk is gesticht. Omdat Trabzon vele eeuwen redelijk zelfstandig heeft kunnen blijven is er veel overgebleven. Dat wordt bezichtigd door drommen met toeristen, wat het balanceren op smalle trappetjes soms spannend maakt.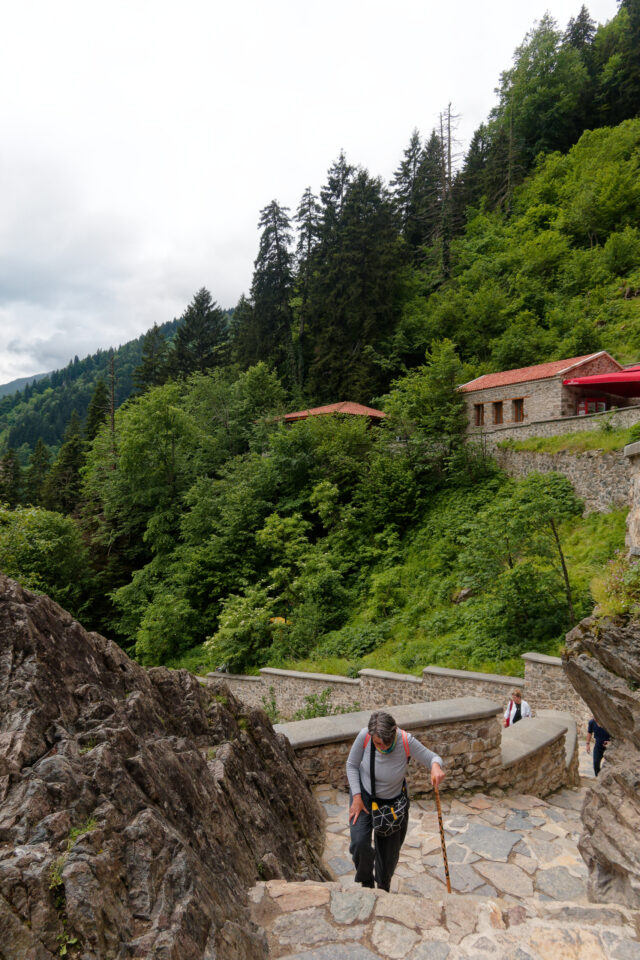 Na diverse omzwervingen reisden we naar de Hagia Sofia van Trabzon. Deze is in de 13e eeuw gebouwd toen het keizerrijk Trebizond al los was van het afbrokkelende Byzantijnse rijk. Het verhaal gaat dat het ontwerp gebaseerd is op de kerk waar de "grote" Hagia Sofia van Istanbul bovenop gebouwd is.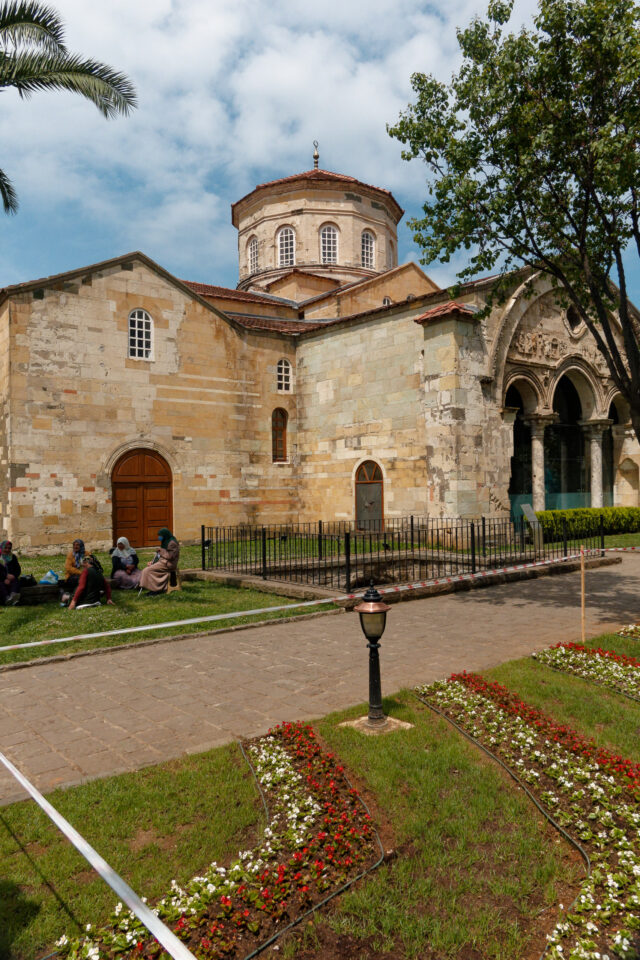 Na al deze cultuur was het tijd voor de inwendige mens, wij vonden een heerlijk plekje in de drukte van Trabzon. Ook reden we naar een geweldig uitkijkpunt om nog eens mijmerend de bijzondere omgeving te bekijken. Tenslotte legden we het laatste stukje af naar het vliegveld.
Dit was een geweldige vakantie met onvergetelijke belevenissen. Heel bijzonder ook een een stukje Turkije mee te maken waar alles groen is dankzij veel neerslag en een totaal ander klimaat dan in "ons" stukje.

This entry was posted on dinsdag, juni 6th, 2023 at 23:21 and is categorized in
Vakanties
. You can follow any responses to this entry through the
RSS 2.0
feed. You can skip to the end and leave a response. Pinging is currently not allowed.