posted by Aar on juni 4th, 2023
Deze dag stond Batumi op het programma. Dat is een stad in een zelfstandige deelrepubliek van Georgië.
Dat betekende: de grens over wat met onze Europese paspoorten makkelijk ging. Turken hadden een eenvoudig visum nodig, de Amerikanen liepen ook vlot door maar de douaniëre voor ons had nog nooit een Ests paspoort gezien. EU of geen EU, dit kostte bijna een half uur 🙁
Maar vervolgens bleek alles de moeite waard want Batumi is een fascinerende stad. Alles kan er als je geld hebt en dat is te zien. Ouwe meuk, inclusief kleur-gecodeerde sovjet-flats staan naast de duurste glazen wolkenkrabbers en simpele autootjes rijden naast de duurste bolides. Zelden zoveel verschillen gezien in wat op het eerste gezicht een moderne stad lijkt.
Batumi lijkt op zoek naar een identiteit, die het deels vindt in moderne stedenbouw en deels in het roemruchte recentere verleden. Van de oudste periodes vind je niet zoveel historie terug: de Griekse, Romeinse, Byzantijnse en Ottomaanse tijden.
Kijk mee: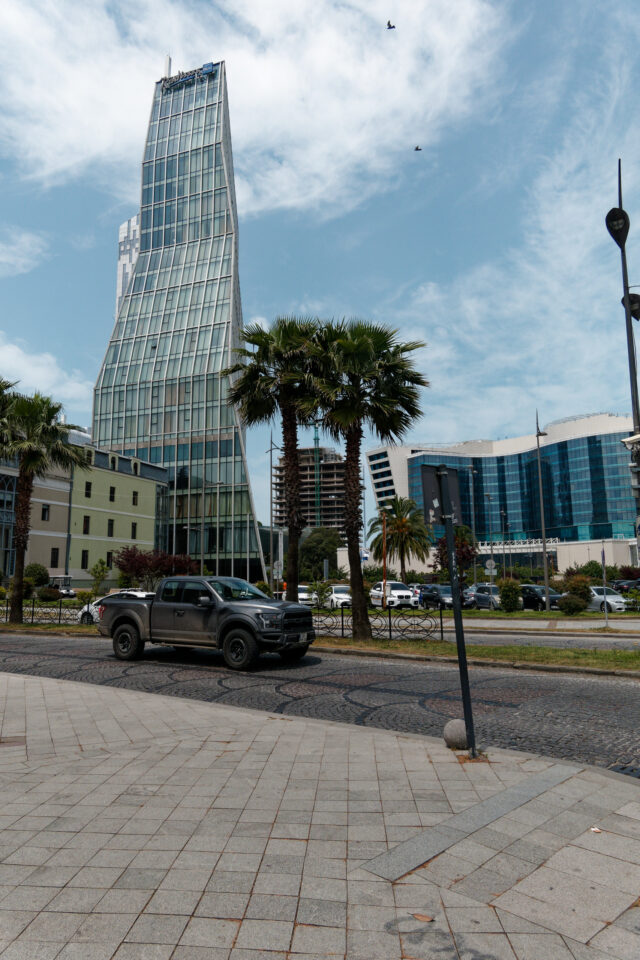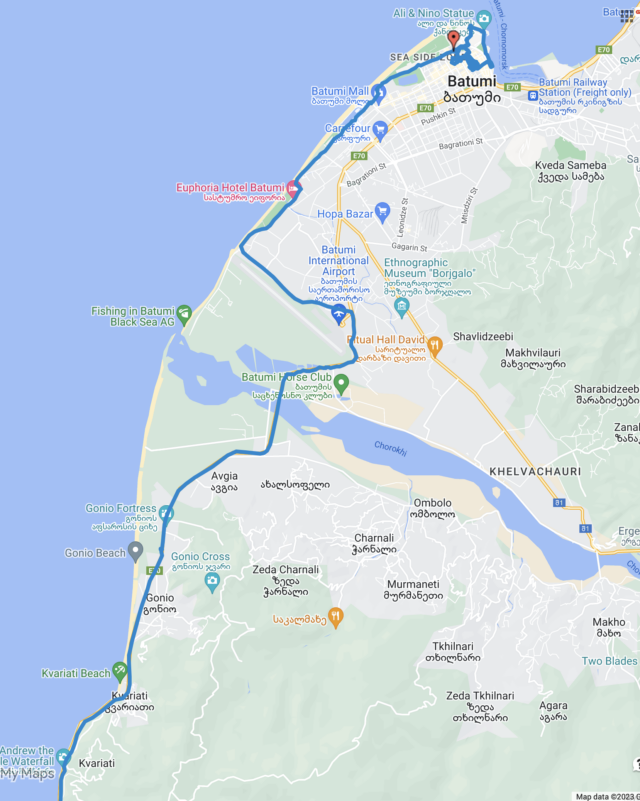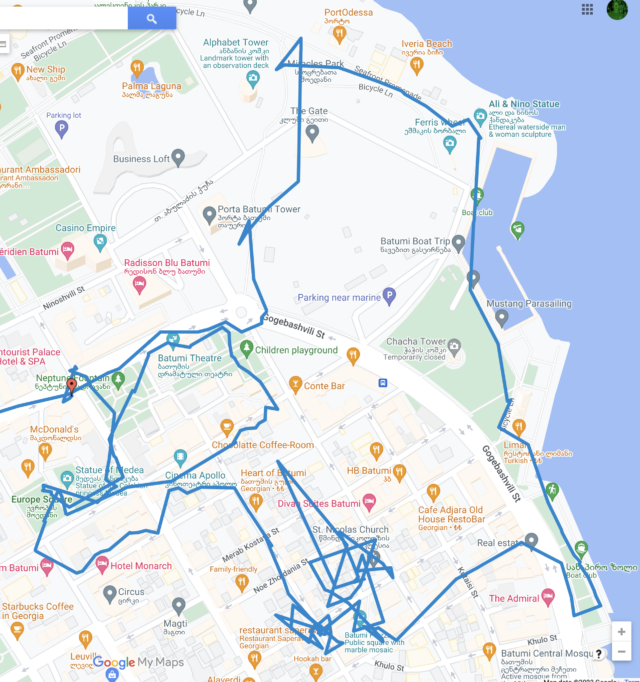 This entry was posted on zondag, juni 4th, 2023 at 23:19 and is categorized in
Vakanties
. You can follow any responses to this entry through the
RSS 2.0
feed. You can skip to the end and leave a response. Pinging is currently not allowed.