posted by Aar on december 23rd, 2015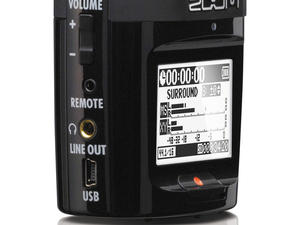 Mijn filmopnames komen iets tekort: goed geluid. Laatst nog heb ik een opname van stukken harpmuziek gemaakt die achteraf heel wat bewerking nodig hadden: ruis er uitfilteren, volume aanpassen, etc.
Ook de film Masterpluk en diverse andere opnames waren goed qua beeld maar slecht qua geluid. Daar kun je iets aan doen: een nieuwe microfoon of een ander opnameapparaat. Die laatste is het geworden: een Zoom H2n met geweldig veel mogelijkheden.
Ik ben er nu al blij mee!
This entry was posted on woensdag, december 23rd, 2015 at 22:27 and is categorized in
Techniek
. You can follow any responses to this entry through the
RSS 2.0
feed. You can skip to the end and leave a response. Pinging is currently not allowed.