posted by Aar on juli 1st, 2010
Ken je die uit de kluiten gewassen witte blauwe regenstruik nog van een paar berichten geleden? Daar is een merelstelletje in neergestreken, die een nestje gebouwd hebben en… minstens een jong hebben opgevoed.
Dat merelkuikentje is gisteren uitgevlogen en heeft bijna de hele dag in ons bamboebos gehangen, terwijl mensen, katten en een reuzenkonijn vlakbij passeerden. Gelukkig kan de kleine zijn minivleugeltjes al een beetje gebruiken en zo vloog 'ie vandaag zelfs in de boom van de buren. Maar niet voordat ik een paar kiekjes mocht nemen: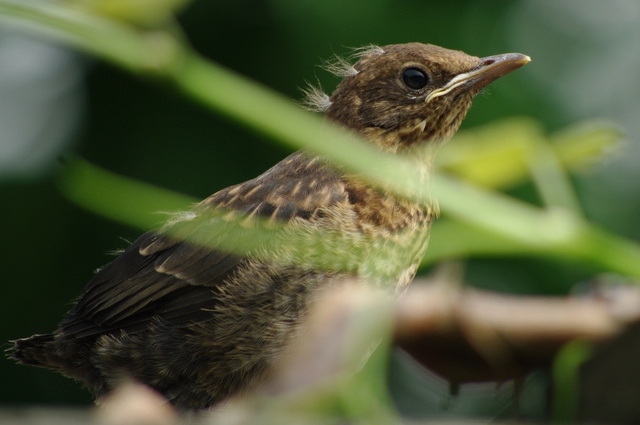 Hier zit de kleine op de schutting. Je ziet dat de staartpennen nog moeten aangroeien en het is een wonder dat hij al een beetje vliegen kan zonder slagpennen!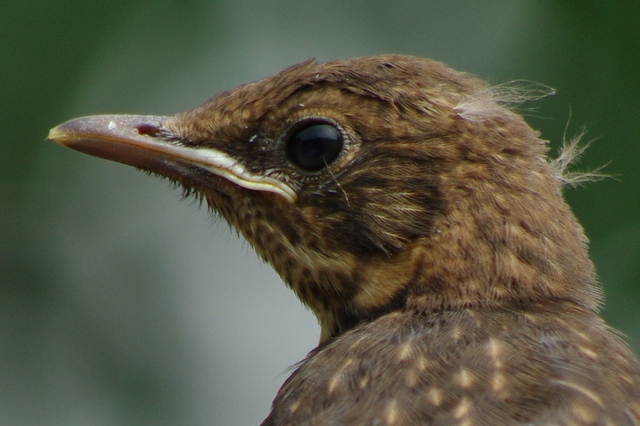 Een paar donsveertjes nog op het kleine lijfje. Wat een prachtig diertje!
This entry was posted on donderdag, juli 1st, 2010 at 21:03 and is categorized in
Pentax K-7
,
Tuin
,
Vogels
. You can follow any responses to this entry through the
RSS 2.0
feed. You can skip to the end and leave a response. Pinging is currently not allowed.