posted by Aar on juli 25th, 2019
Na een enigszins onrustige nacht met flarden gedachten werd ik met enige spierpijn van de lange wandeling wakker. Ontbijtje, tent afbreken en de auto inpakken voor weer een lange dagroute: naar Wenen!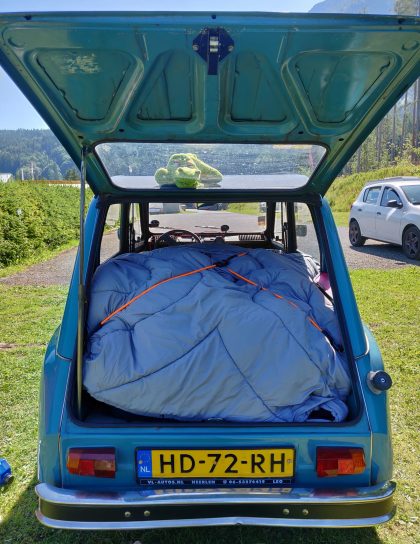 Ik was graag naar een plekje ten zuid-oosten van Wenen gereden, dichter bij het vliegveld en in de bossen waar de kaysers gejaagd hebben maar daar waren geen campings. In de stad was er wel een maar veel recensenten werden daar klaarblijkelijk horendol van het verkeer. En zo kwam ik op een prachtig plekje in het Wienerwald terecht: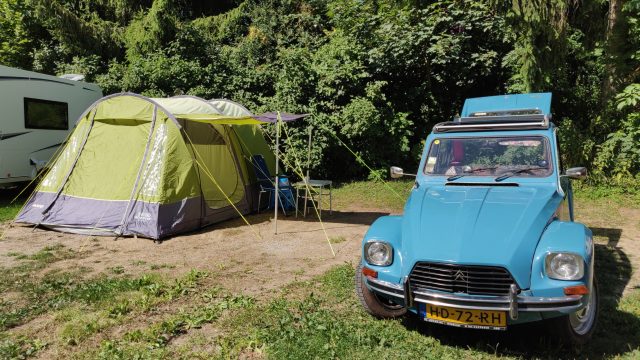 Ook weer hartstikke warm en daarom een tentdeur maar weer als zonneschermpje gebruikt: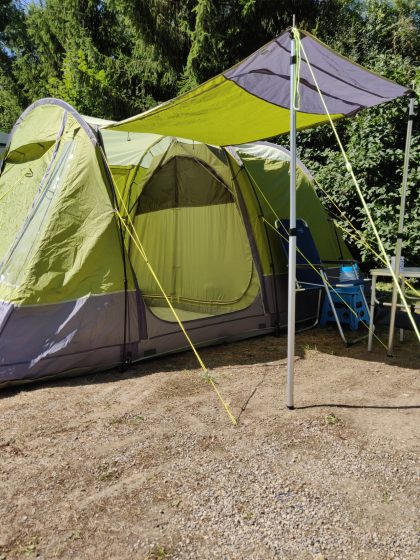 Camping Wienerwald heeft een paar goede dingen te koop bij de receptie: diepvriespizza's die ter plekke de oven in gaan en bier. Wat een lekker bier! Of was ik te hongerig en dorstig van de lange rit???
De dag er op zou ik Jolande weer zien – op het vliegveld van Wenen. Het was best nog een lange rit en de wegen rond de stad waren al aardig vol maar alles ging goed. Tot het moment van landen was er tijd om de luchthaven te verkennen. De raarste types kwam je hier tegen: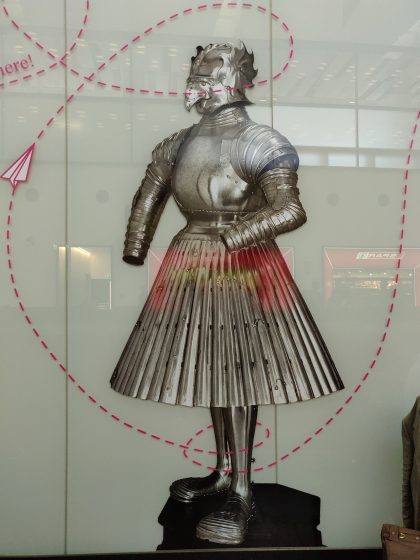 Het leukste type was gelukkig goed geland en het was zo fijn om elkaar weer te zien en samen verder de vakantie te gaan beleven! De Dyane stond pal voor de uitgang van de vlieghaven al te trappelen van ongeduld: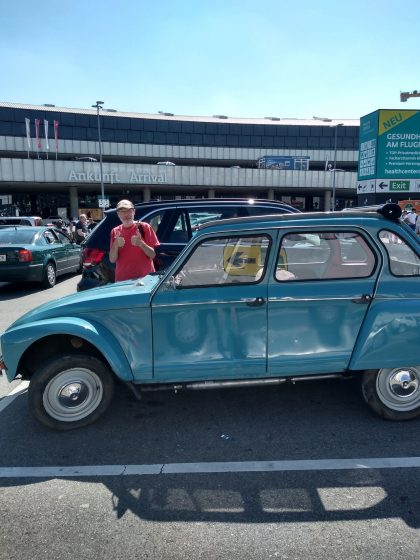 This entry was posted on donderdag, juli 25th, 2019 at 22:59 and is categorized in
Vakanties
. You can follow any responses to this entry through the
RSS 2.0
feed. You can skip to the end and leave a response. Pinging is currently not allowed.