posted by Aar on juli 30th, 2019
Na het karige ontbijt startten we de dyane met minimale weemoed en de zin om weer een enorme rit te maken. Met eindstop Gouda!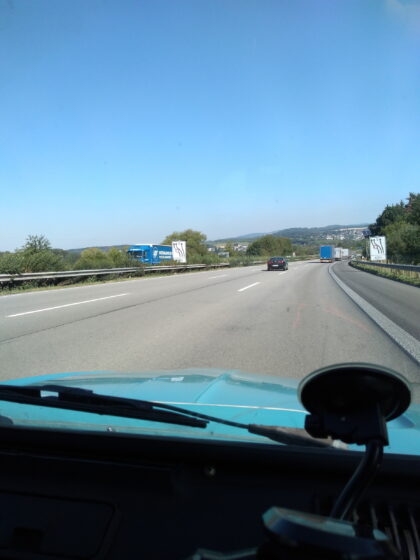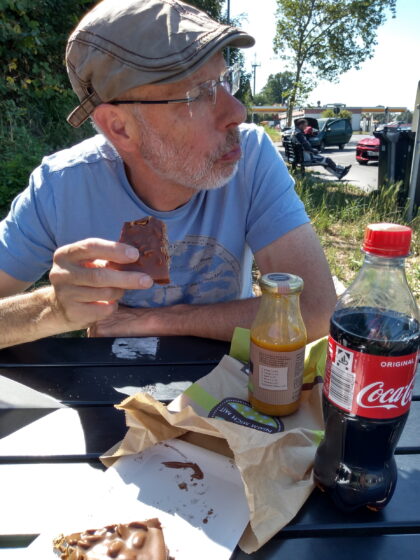 Wat een legendarisch lekkere koeken hadden ze hier zeg! De chocola plakte alles aan elkaar maar wat een smaak!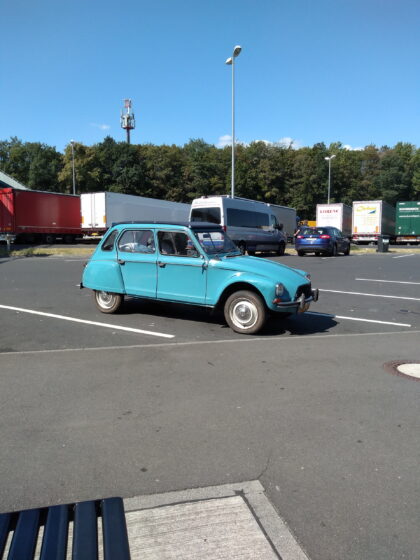 Het zal altijd leuk blijven om het karretje te zien, ook al liet 'ie ons een beetje in de steek deze vakantie.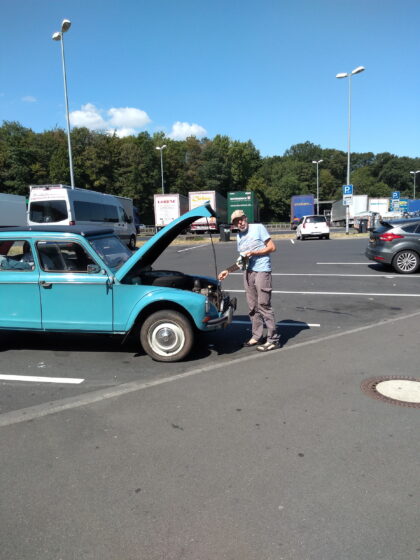 Zijn dorst zal ik ook niet vergeten. Zelden zoveel liters olie in een motor gedaan. En dan die dikke blauwe walm bergafwaarts. Misschien is deze ruilmotor geen goede keuze geweest.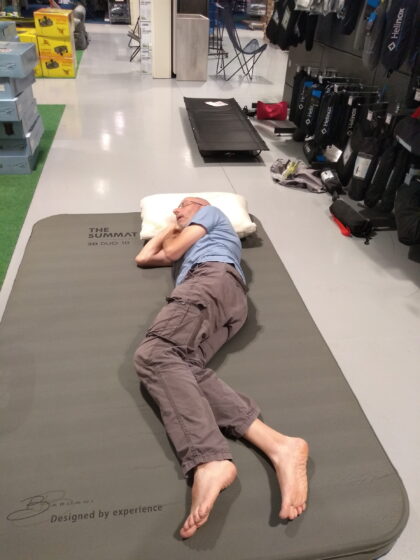 En dan lig ik ineens te pitten midden in een winkel? Vechtend tegen het ongeloof om nooit meer samen te kamperen wilden we een tweepersoons luchtbed kopen. Niet meer zo'n hele hoge maar… nou ja iets wat gewoon heel lekker slaapt zonder hoog te zijn.
Zo hebben we de Wit in Schijndel in de route opgenomen. En we zijn er niet zonder luchtbed vandaan gegaan. Een goeie is prijzig, maar slaapt echt superlekker. Belangrijk als je zulke lange tochten rijdt.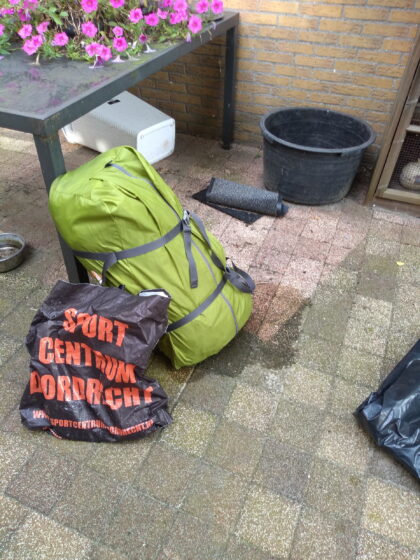 En dan zijn we weer thuis in Gouda! Je ziet het water uit de tent lopen. Eigen import uit Slovenië…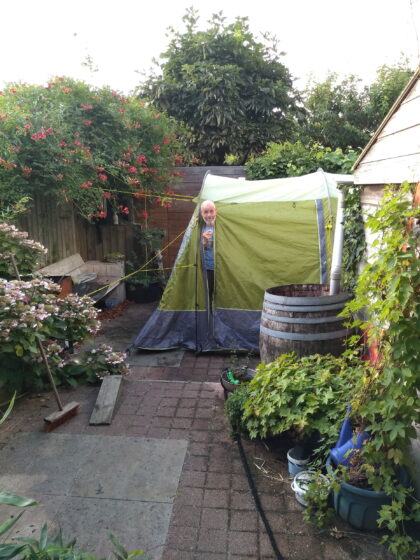 Een echte kampeerder heeft geen kampeerkathedraal nodig, maar als je die hebt blijkt deze zelfs in de achtertuin te passen. Het was zelfs droog weer zodat uiteindelijk alles weer droog de kast in kon – tot ik zin zou krijgen in een nieuw avontuur. Hopelijk ooit…
This entry was posted on dinsdag, juli 30th, 2019 at 23:19 and is categorized in
Vakanties
. You can follow any responses to this entry through the
RSS 2.0
feed. You can skip to the end and leave a response. Pinging is currently not allowed.