posted by Aar on juli 7th, 2018
Op sommige speciale dagen weten alle mieren van een soort dat het tijd is om uit te vliegen. De toekomstige koninginnen en de darren (mierenmannen) hebben vleugels ontwikkeld en gebruiken die om de dag van leven te beleven. Nou ja dag… een aantal uren op z'n hoogst. En dan wordt het werken geblazen voor de koninginnen in spé: de vleugels zien kwijt te raken (zie de enorme gaten waar ze gezeten hebben), een plaats voor een nest zoeken, andere prinsesjes wegjagen van dat plekkie en… graven, heel veel graven.
Lange tijd heb ik vol interesse toegekeken hoe een koningin aan het werk ging – en hoe ontzettend veel zandkorrels er te verplaatsen zijn!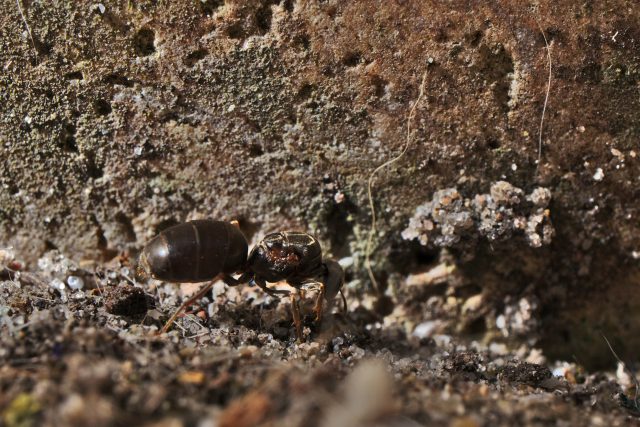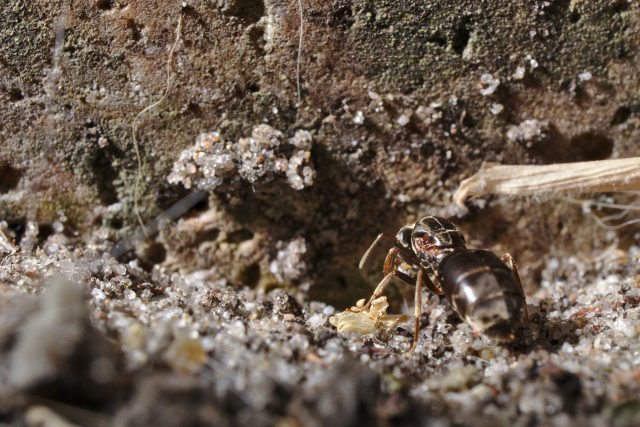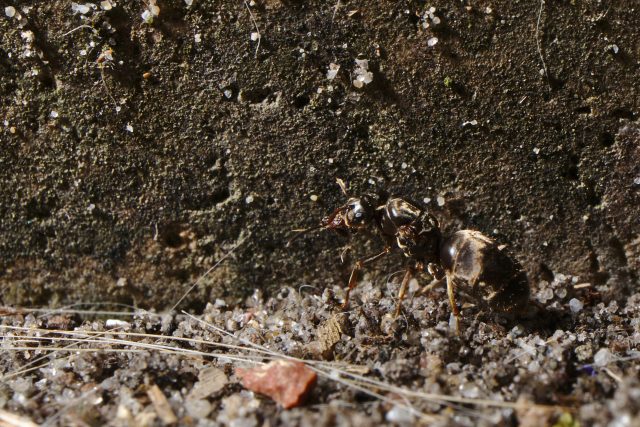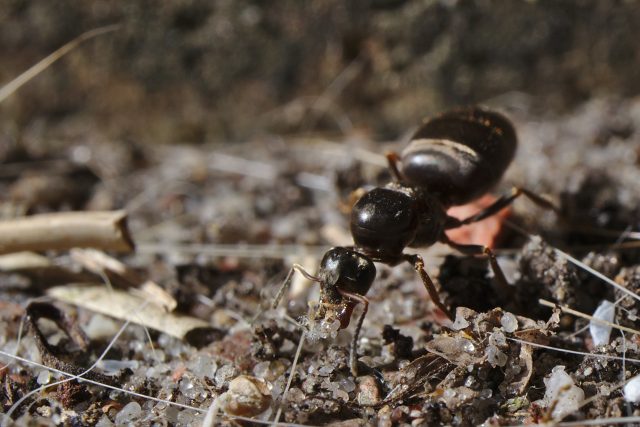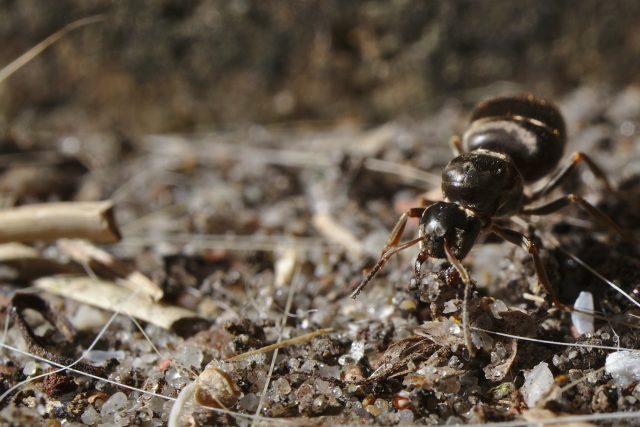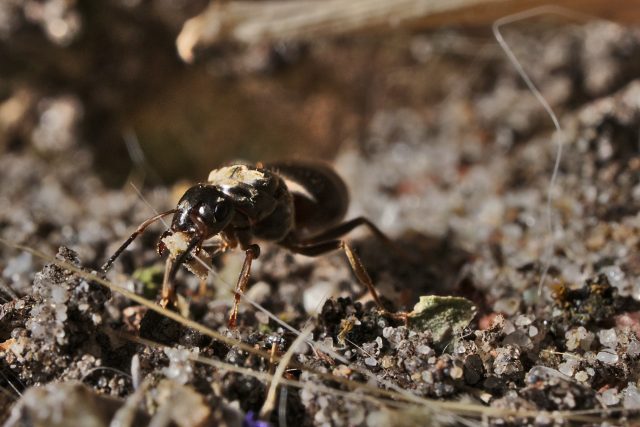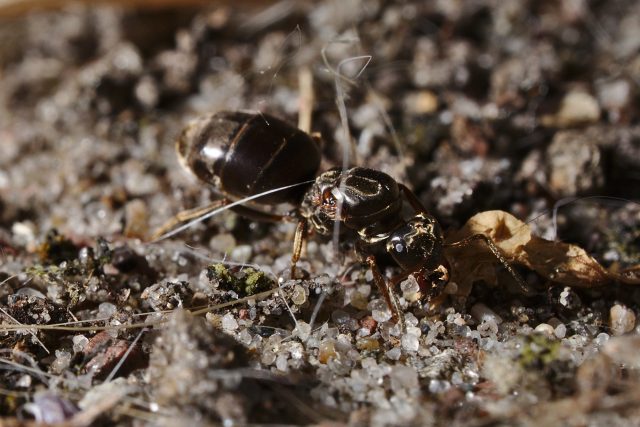 De foto's zijn gemaakt met de EOS M5, 28mm macrolens en Metz M400 flitser
This entry was posted on zaterdag, juli 7th, 2018 at 20:45 and is categorized in
Canon EOS M5
,
Insecten, spinnen, etc.
,
Macro
,
Tuin
. You can follow any responses to this entry through the
RSS 2.0
feed. You can skip to the end and leave a response. Pinging is currently not allowed.