posted by Aar on juni 12th, 2016
Onze Buuf weet wat jagen is: binnenshuis met het spelen als we balletjes en stukken touw overgooien, maar buiten is het een doodernstige zaak. De ironie wil dat de grootste rovers uit onze tuin bij bosjes sneuvelen als Buuf op jacht is.
Haar buit gaat altijd mee naar binnen, waar het spelletje snel eindigt als de libelle de geest geeft. Daarna worden er nog wel eens onderdelen afgebeten of verminkt maar tenslotte ligt het karkasje te drogen als we het niet weggooien.
Dit keer besloot ik de buit van een paar dagen eens door het oog van de camera te bekijken: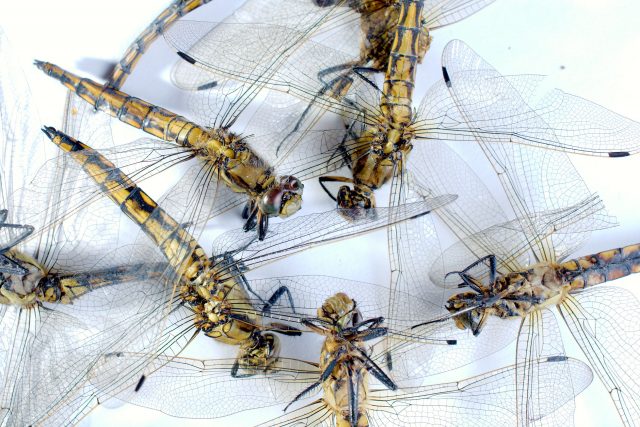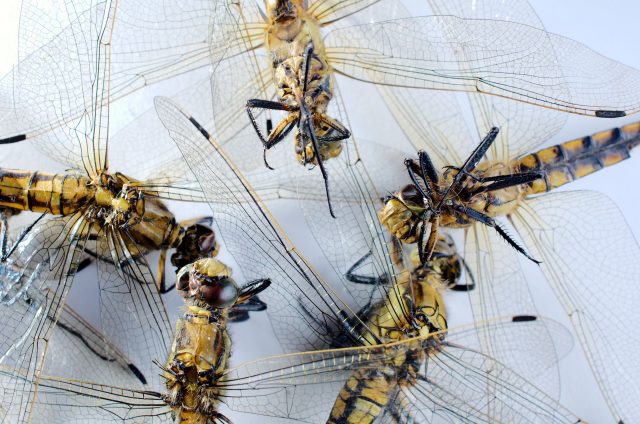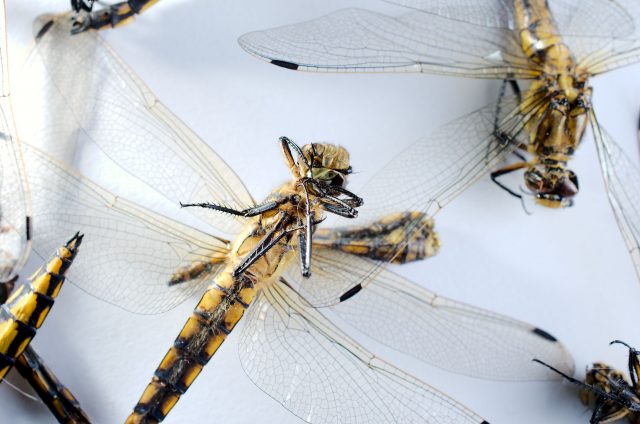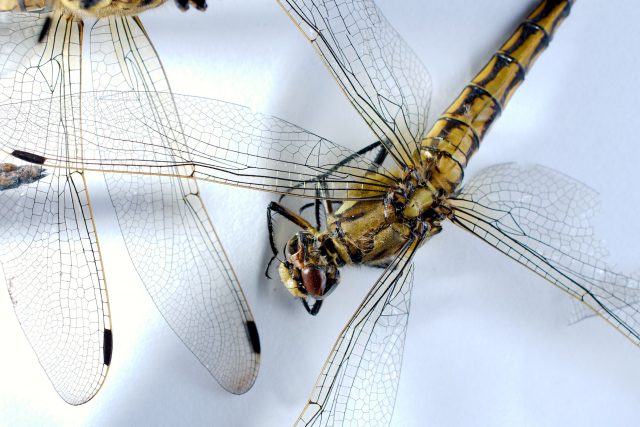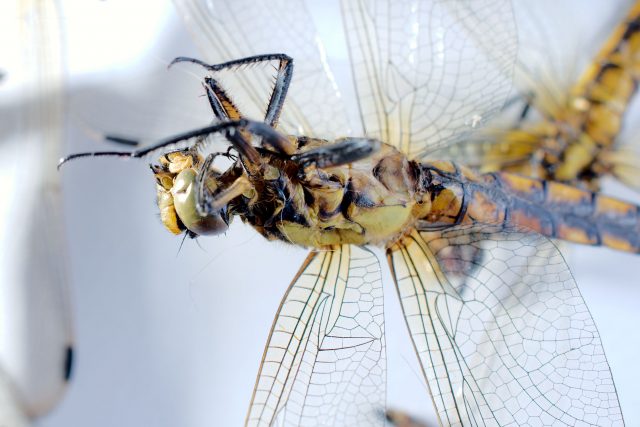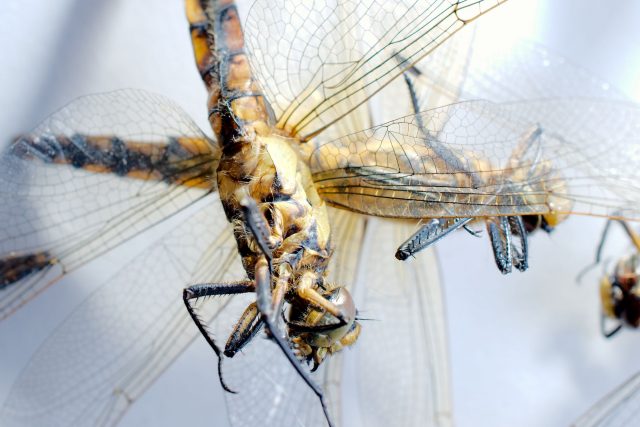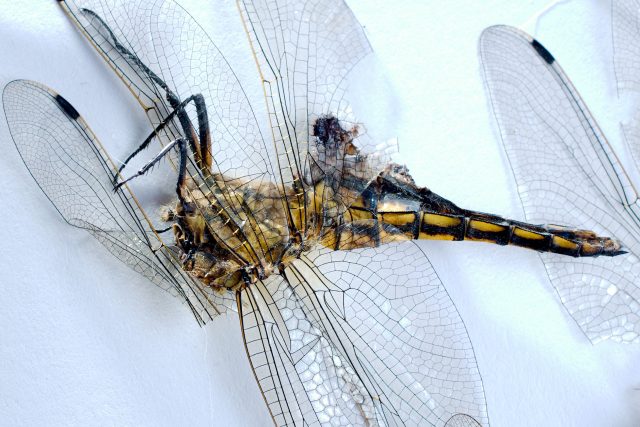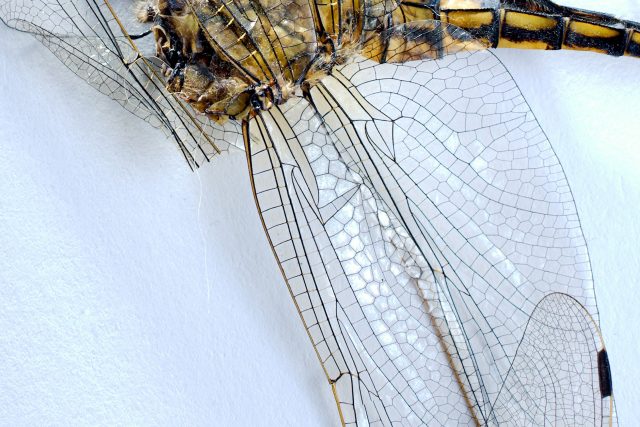 Jolande is het gelukt om de jacht van Buuf vast te leggen. Kijk mee hoe ze haar kansen inschat om uiteindelijk van de achterkant – waar de libel haar niet kan zien maar zij de libel ook niet – met dodelijke snelheid en precisie toeslaat:

This entry was posted on zondag, juni 12th, 2016 at 20:09 and is categorized in
Beesten
,
Insecten, spinnen, etc.
,
Macro
. You can follow any responses to this entry through the
RSS 2.0
feed. You can skip to the end and leave a response. Pinging is currently not allowed.