posted by Aar on oktober 22nd, 2017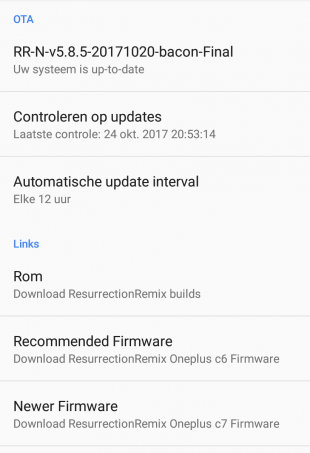 Andermaal is de IT-wereld zich bewust geworden van een lek in een veelgebruikt algoritme – in dit geval een zeer veel gebruikte.
Vrijwel alle wifi apparaten in de wereld zijn kwetsbaar voor misbruik van deze fout en reparatie zal een heel probleem zijn want voor de meeste telefoons en zo wordt helemaal geen update meer gemaakt…
Hoeveel kwetsbare apparaten zullen er zijn? Meer dan een miljard?
De belangrijkste plaats om het lek te dichten is de wifi-client. Hoewel de ontwikkelaars van mijn telefoonsoftware vooral druk zijn met Android 8 (Oreo) bleek krack belangrijk genoeg voor een extra release van Android 7 (Nougat). Die heb ik nu actief.
Daarnaast is het ook wenselijk om routers en andere wifi accesspoints te updaten. Voor die van mij is dat inmiddels gedaan; het werd meteen een upgrade van Openwrt 15.05 naar Lede 17.01
Ten overvloede: zorg dat je je upgrades installeert want dit is een heel naar probleem!

Zie voor meer informatie en een demo deze site
This entry was posted on zondag, oktober 22nd, 2017 at 11:13 and is categorized in
IT
. You can follow any responses to this entry through the
RSS 2.0
feed. You can skip to the end and leave a response. Pinging is currently not allowed.