posted by Aar on november 5th, 2023
Ik beloof dat dit voorlopig de laatste infrarood-post is…
Omdat mijn korte Pentax lenzen (20 en 28mm) het niet doen met de Sony-adapter en het infrarood-filter wilde ik de 24mm Samyang graag aan de tand voelen want groothoek is mooi!
Met twee step-up ringen kon het 67mm variabele filter op de lens en werd het feest. Gelukkig is deze lens erg geschikt voor infrarood – ik heb niet alle diafragma's getest maar met een paar veel gebruikte ging het perfect!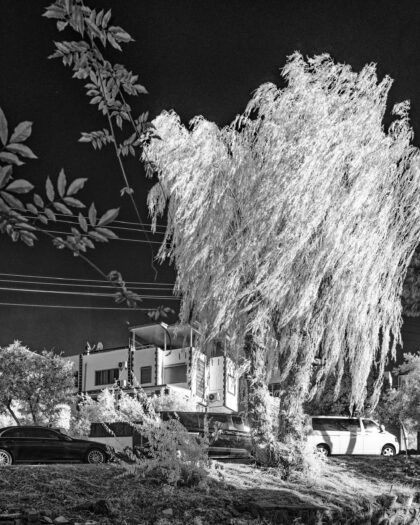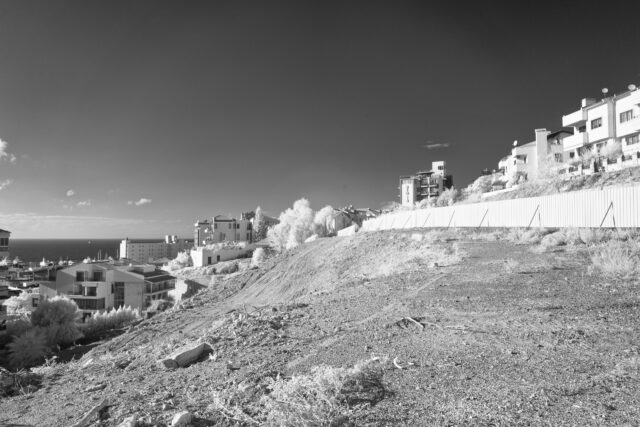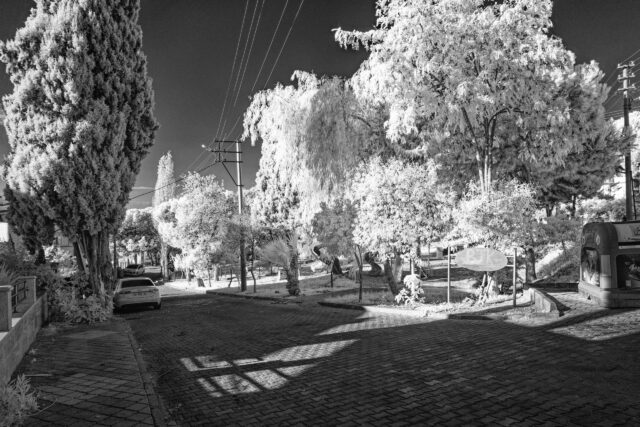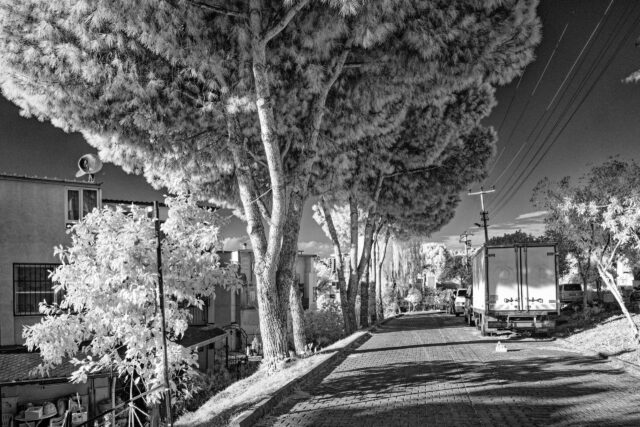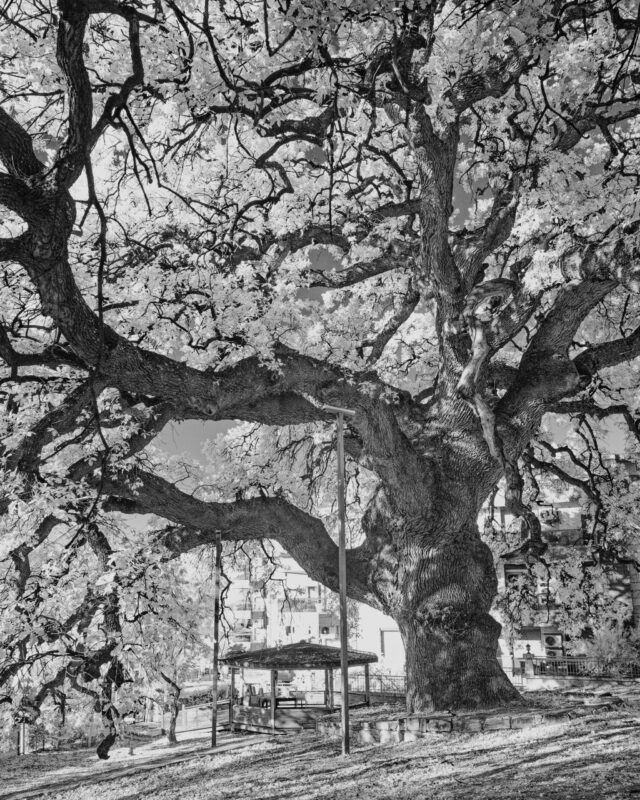 De foto's zijn gemaakt met de Sony A7R "full spectrum" camera, Samyang 24mm F/1.8 lens en Fotga variabel infraroodfilter op 580nm.
This entry was posted on zondag, november 5th, 2023 at 22:00 and is categorized in
Infrarood
. You can follow any responses to this entry through the
RSS 2.0
feed. You can skip to the end and leave a response. Pinging is currently not allowed.