posted by Aar on september 30th, 2012
Vanavond was de laatste avond van de kermis. Vorig jaar had ik al een fotoreportage gemaaakt, maar dit jaar viel het op hoe dominant de grootste attractie een plaats aan de skyline opeiste. En dus kwam de camera er weer aan te pas! Eerst vanaf het begin van de Karnemelksloot en daarna vanaf de Achter de Vismarkt. Het was een absurde sfeer met zorgeloos genietende bezoekers, knokkende agenten te paard en rijen vrachtwagens en monteurs die amper konden wachten om de boel uit elkaar te schroeven.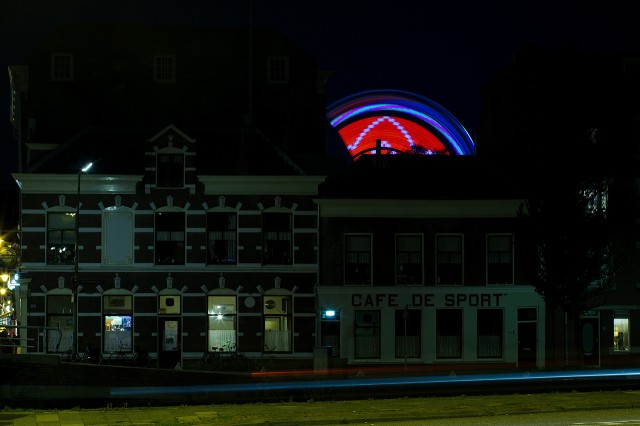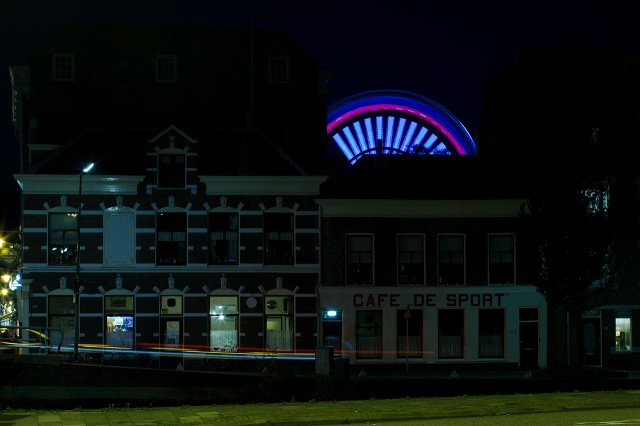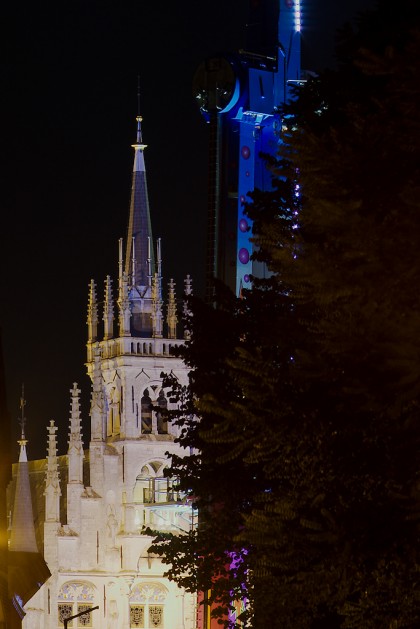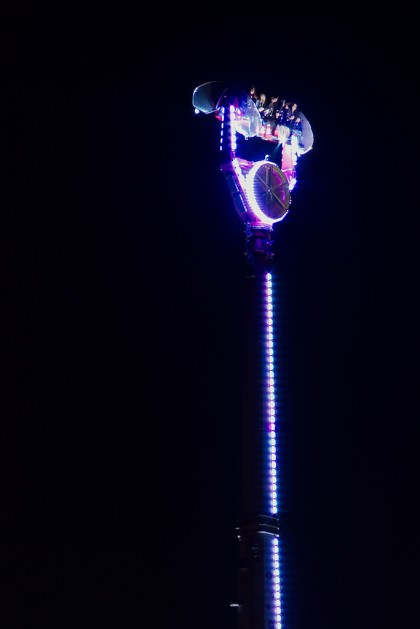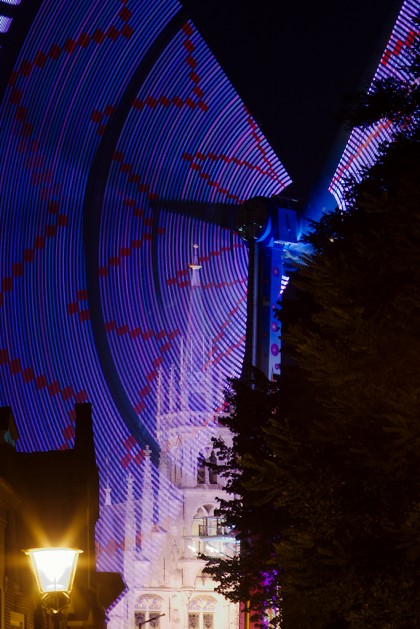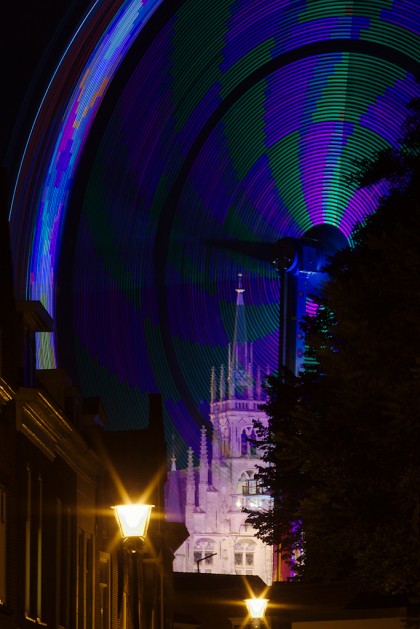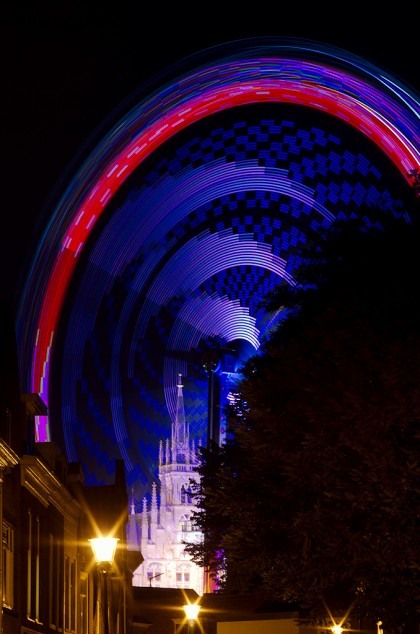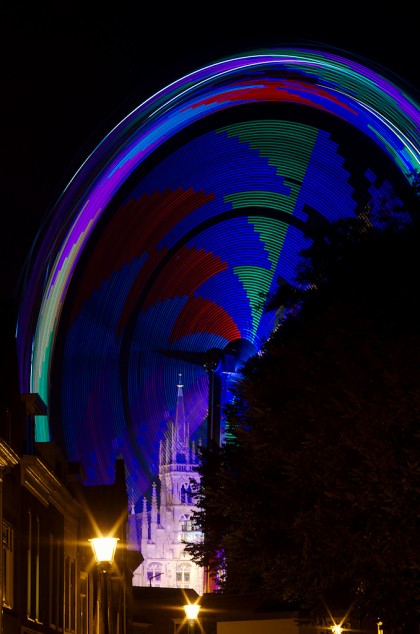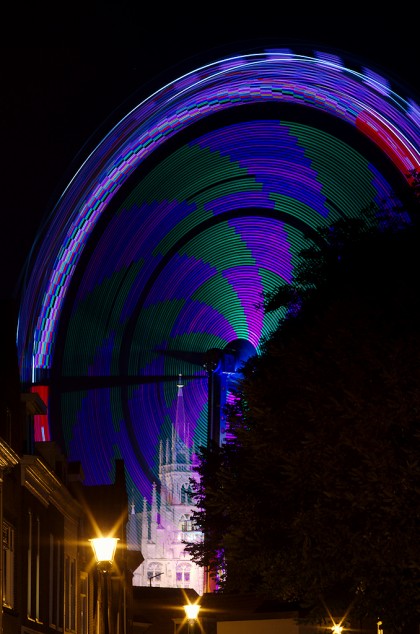 De foto's zijn gemaakt met de Pentax K-5 op statief. De liggende foto's met de Pentax-M 50mm lens, de andere met de Pentax-M 85mm lens.
This entry was posted on zondag, september 30th, 2012 at 21:36 and is categorized in
Gebouwen
,
Pentax K-7
,
Steden
. You can follow any responses to this entry through the
RSS 2.0
feed. You can skip to the end and leave a response. Pinging is currently not allowed.