posted by Aar on februari 16th, 2021
De sneeuw is bijna overal weggedooid, alleen op sommige plekjes bieden min of meer witte hoopjes nog verzet tegen de onverbiddelijke dooi. In de tuin vonden we een potje dat blijkbaar vol water gelopen was en door koning Winter in een paar stukken gebroken. Jammer van het potje maar fijn voor mij: een flinke bol ijs met luchtbelletjes, bubbelsporen, randjes en nog meer mooie details. En dus… natuurlijk de camera erbij!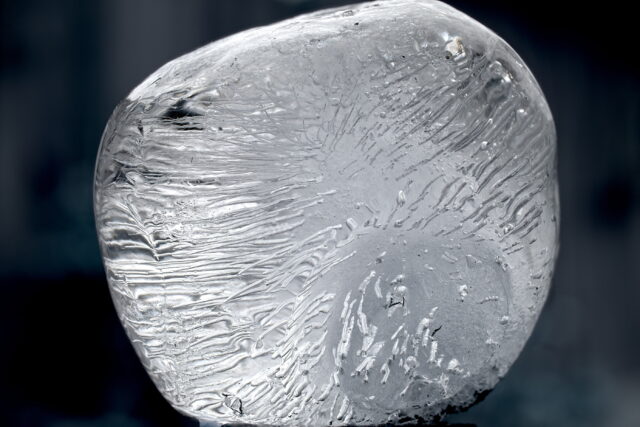 Deze foto is samengesteld uit maar liefst 48 "normale" foto's die op elkaar geplakt zijn om alle details scherp in beeld te krijgen. Deze is met natuurlijk licht gemaakt.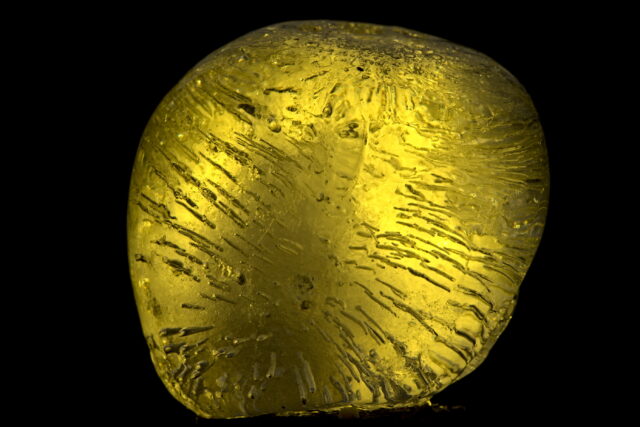 Bovenstaande foto is niet gestacked maar een enkel beeld. Soms is het mooier om niet alles scherp in beeld te zien. Hier is een flitser met een gekleurd filter recht achter de bol neergezet.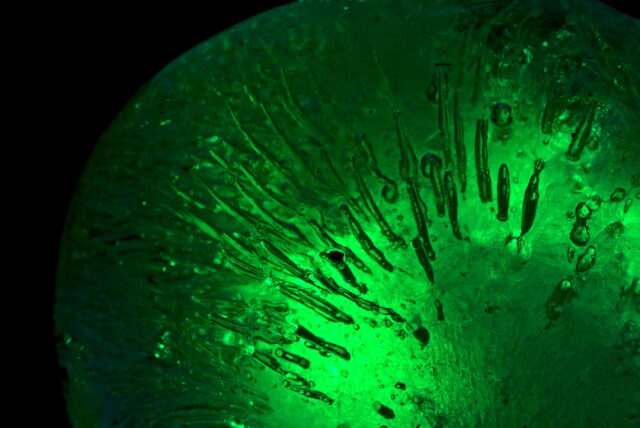 Hierboven een zelfde soort foto; ik heb wat geexperimenteerd met de opstelling van de flitser. Lekker abstract wordt 'ie zo 😉
De "takjes" op de bovenste foto zijn eigenlijk… springstaartjes die over de bol liepen en zo per foto net op een ander plekje waren. Wonderlijk dat ze nog zo snel liepen bij nul graden!
This entry was posted on dinsdag, februari 16th, 2021 at 19:51 and is categorized in
Abstract
,
Bijzonder
,
Foto techniek
. You can follow any responses to this entry through the
RSS 2.0
feed. You can skip to the end and leave a response. Pinging is currently not allowed.