posted by Aar on juli 5th, 2021
Ik lijk veel meer een katten- dan een hondenfotograaf – en dat is ook zo. Een belangrijke reden daarvoor is dat ik met twee katten en nul honden samenwoon.
Maar vandaag was daar ineens een hondje op de mat achter de voordeur: zomaar aan komen waaien!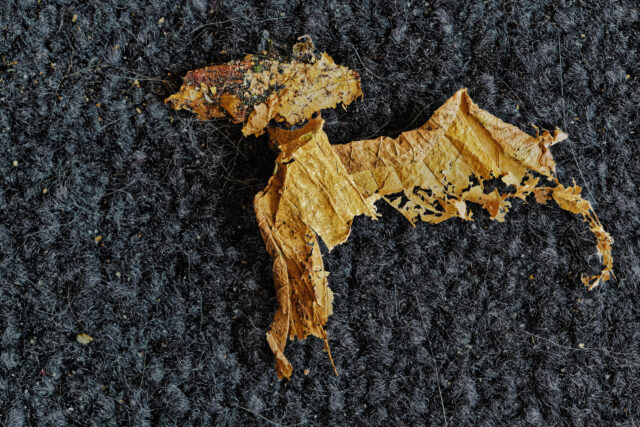 Dit ogenschijnlijk simpele plaatje bestaat uit 40 foto's die met de Sony A7R2, 90mm macrolens, statief, macrorail en draadontspanner zijn gemaakt. Die raw prenten zijn voorbewerkt met DxO Photolab, geexporteerd naar 16-bit TIFF, dan door Zerene Stacker opgestapeld en geexporteerd naar een nieuwe TIFF die een nabewerking in Photolab mocht ontvangen. Uren heeft mijn oude macbookje staan zwoegen op dat beest… Voorlopig hou ik het ook maar weer op katten 😉
This entry was posted on maandag, juli 5th, 2021 at 21:19 and is categorized in
Beesten
,
Macro
. You can follow any responses to this entry through the
RSS 2.0
feed. You can skip to the end and leave a response. Pinging is currently not allowed.