posted by Aar on juli 3rd, 2012
In alle vroegte wordt een enorm jacht richting spoorbrug gesleept. Eerder deze week is het in drie delen over de Julianasluis heen getild en in de Gouwe in elkaar gezet. Zij gaat nu naar een werf, waar het de komende twee jaar wordt afgebouwd. Daarna moet als het goed is de tweede Julianasluis aangelegd zijn waar de boot wel in past (gesponsord door de werf) anders zal het schip helaas nooit het ruime sop kunnen kiezen…
Volgens onbevestigde berichten is dit het jacht dat wijlen Steve Jobs besteld heeft en nu in opdracht van zijn nabestaanden alsnog afgebouwd gaat worden.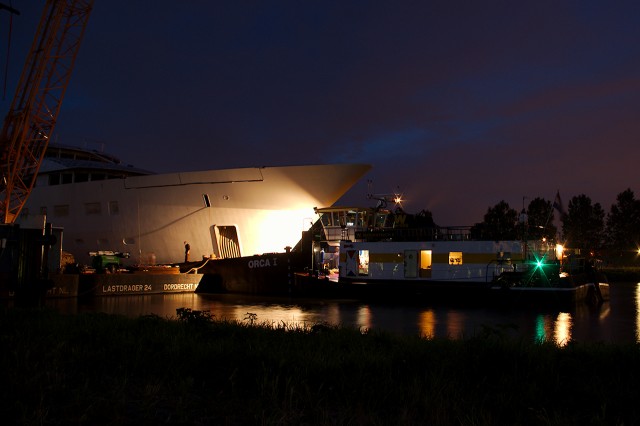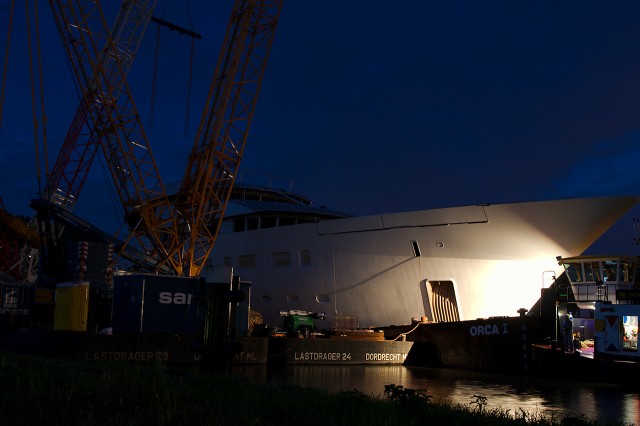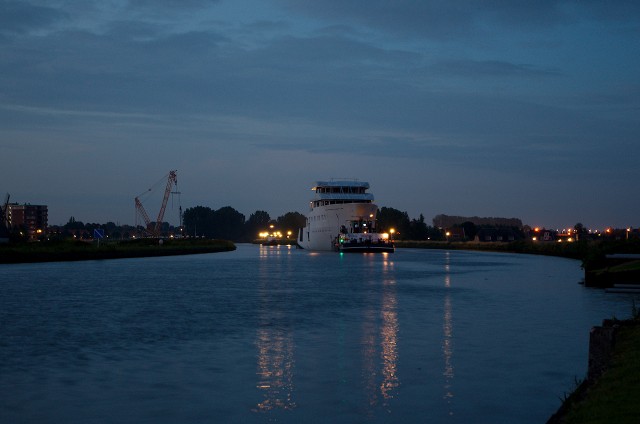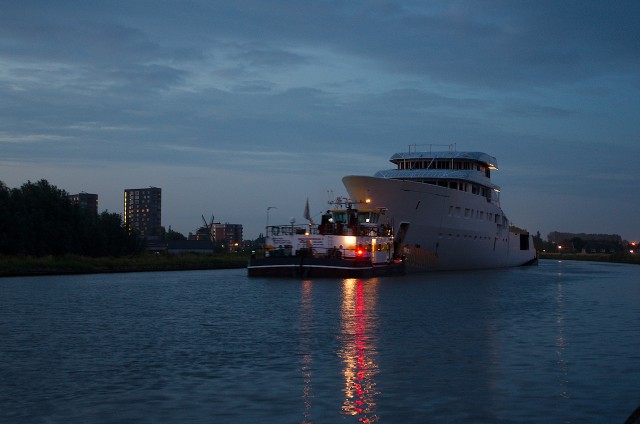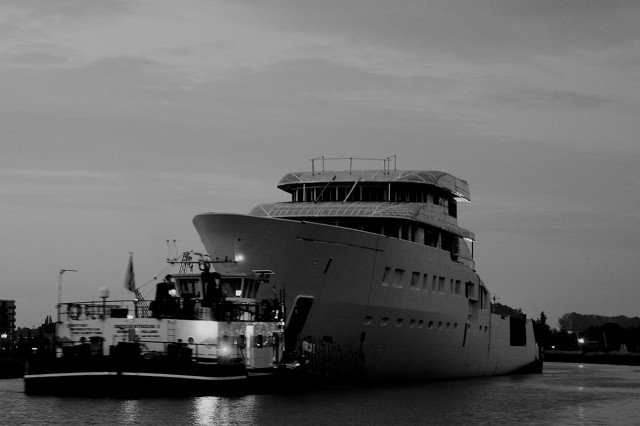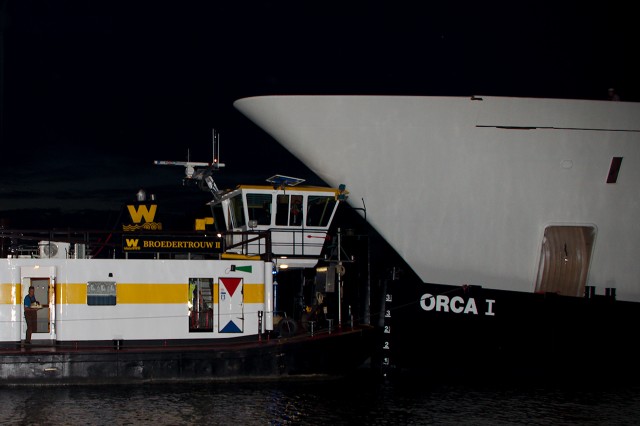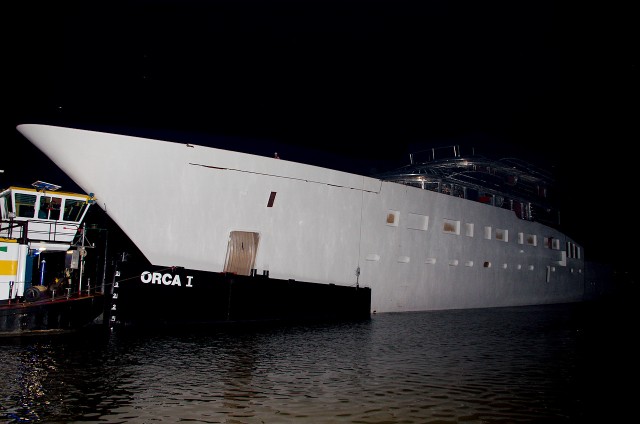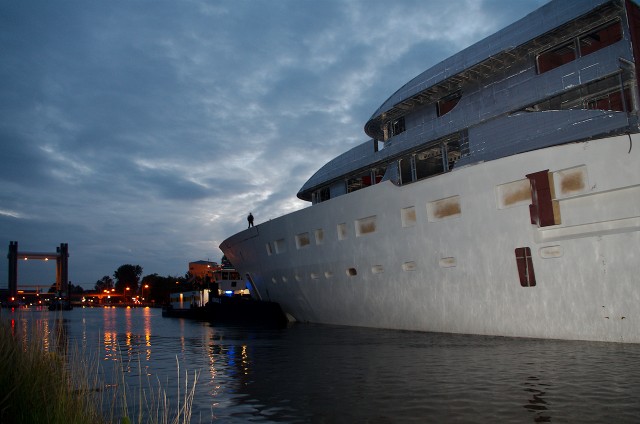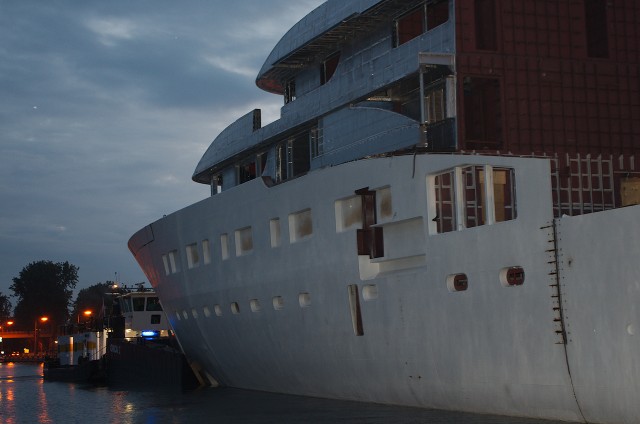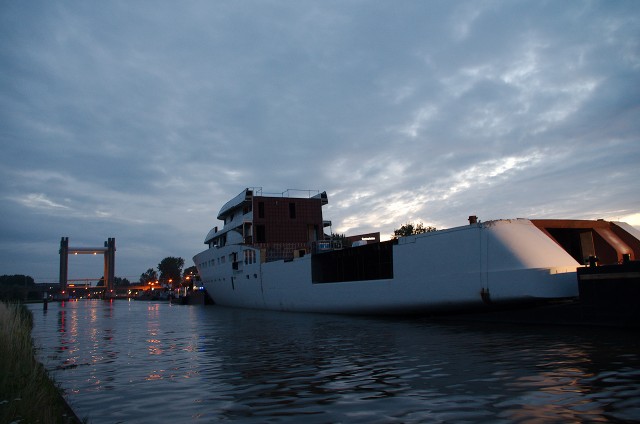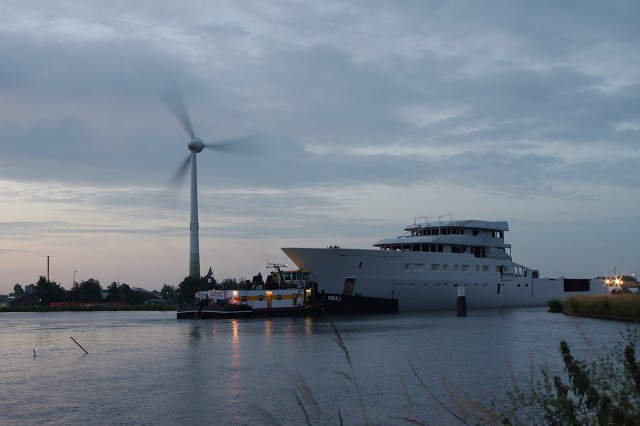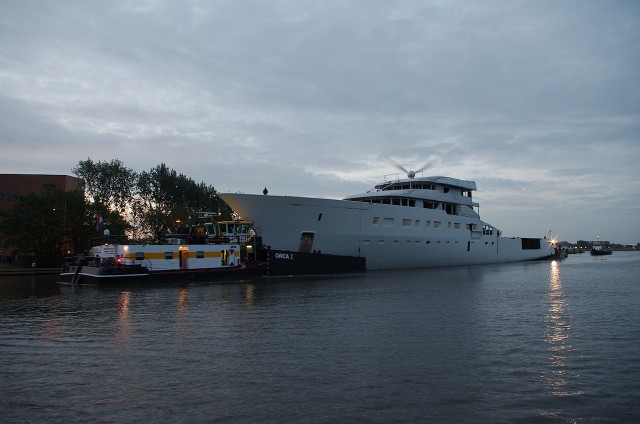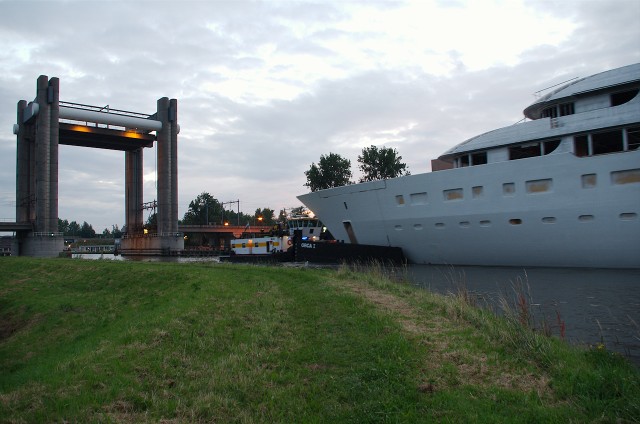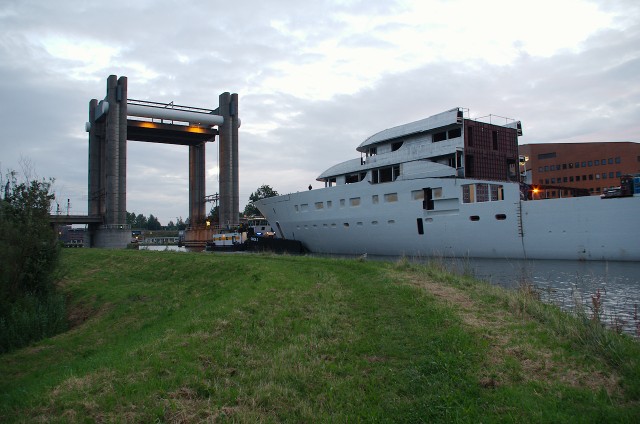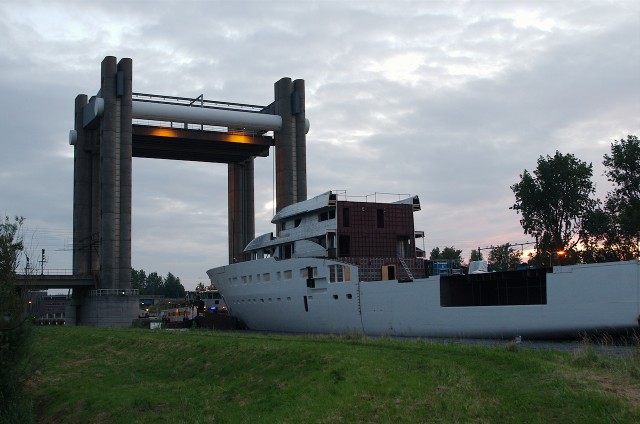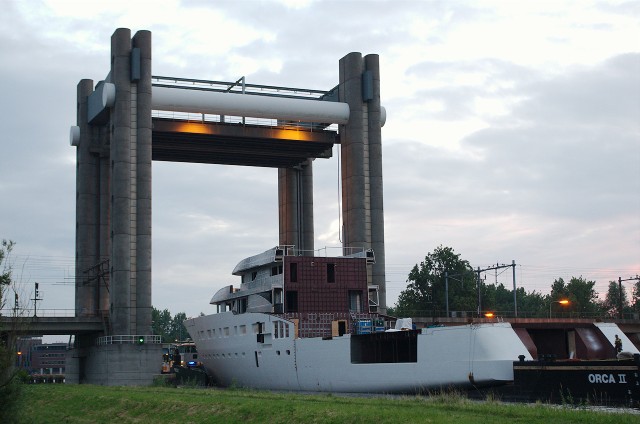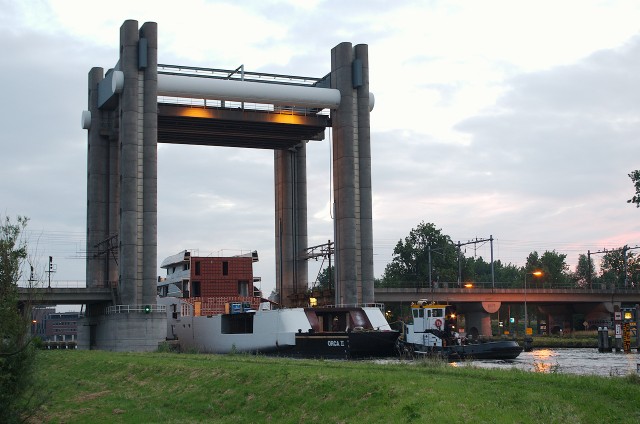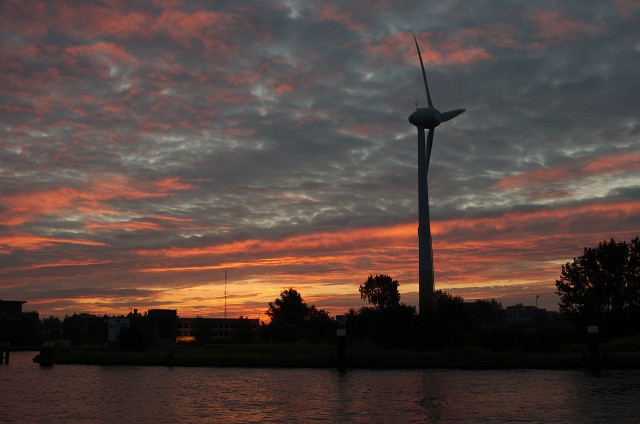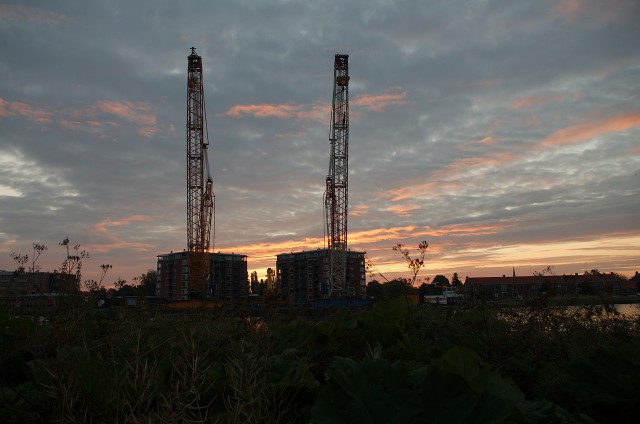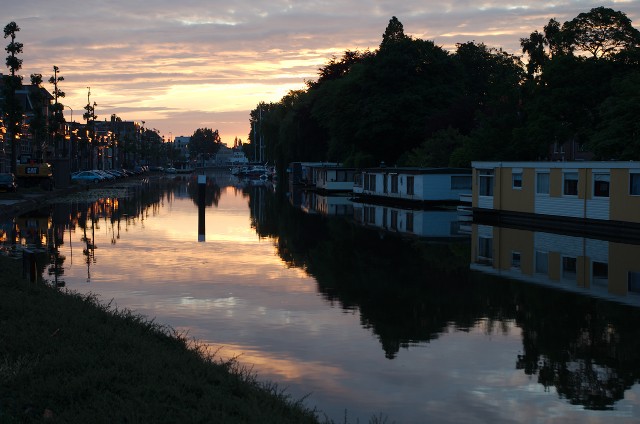 De foto's zijn gemaakt met de Pentax K-5 en 18-55 standaard lens. Ik had twee M-lensjes bij me, maar zoomen was hier wel erg praktisch…
This entry was posted on dinsdag, juli 3rd, 2012 at 08:19 and is categorized in
Pentax K-7
,
Schepen
. You can follow any responses to this entry through the
RSS 2.0
feed. You can skip to the end and leave a response. Pinging is currently not allowed.