posted by Aar on oktober 5th, 2019
Om een uur of een in de nacht werd ik gewekt door een naderend onweer en wat doe je dan als er een prachtige camera met een heerlijke klassieke lens klaarligt? Schieten. Althans, proberen te schieten…
Zelfs als er regelmatig een bliksemschicht door de hemel klieft mag je ervan uitgaan dat het net buiten je beeld is (zeker met een telelens) of net als de sluiter even niet openstaat… Om van dat timingprobleem af te komen zijn er hulpmiddelen (die ik niet had). En het richten – moet nog steeds op de gok en intuïtie. Kortom er bleven nogal wat prenten donker. Maar deze niet: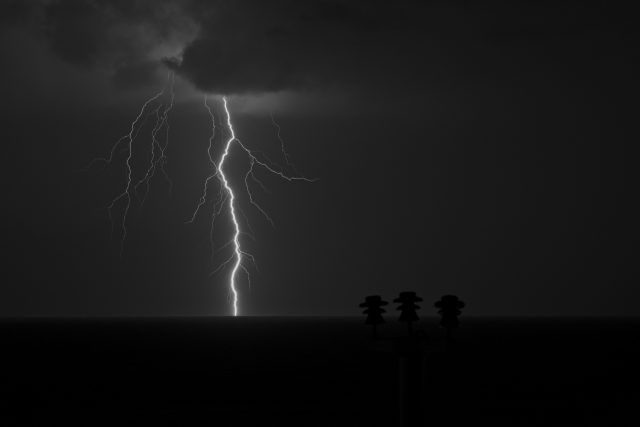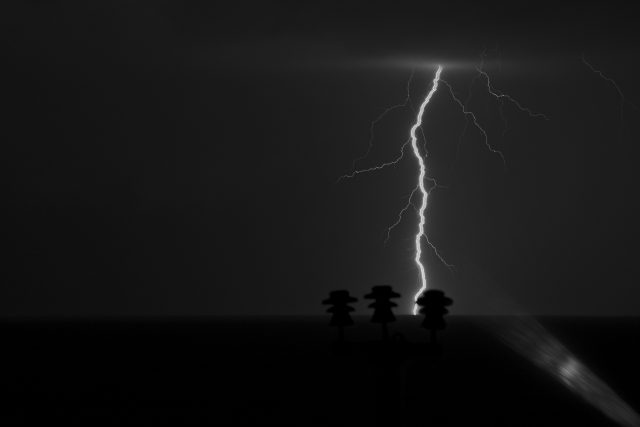 Bovenstaande prent intrigeert me omdat de straal lijkt in te slaan op een elektriciteitsmast (die eigenlijk kilometers dichterbij staat). En door een flairflard van een lamp ergens in het voorgrondgebied.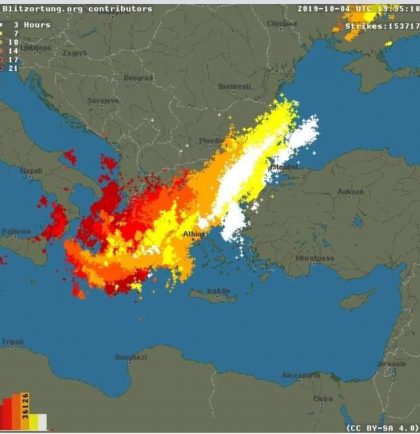 En wat had mijn zwager / griekenlandfan de volgende ochtend op Facebook gezet: een enorme onweersbui. Daar heb ik dus een klein rustig uitlopertje van gezien in Turkije!
De foto's zijn gemaakt met de Sony A7RM2 en Pentax-M 200mm lens, 100 iso, 2 seconden belichting en diaframa rond de F/8
This entry was posted on zaterdag, oktober 5th, 2019 at 08:57 and is categorized in
Bijzonder
,
Vergezichten
. You can follow any responses to this entry through the
RSS 2.0
feed. You can skip to the end and leave a response. Pinging is currently not allowed.