posted by Aar on maart 3rd, 2014
De Julianasluis in Gouda, tussen de Hollandsche IJssel en het Gouwekanaal, is een belangrijke schakel in de vaarroute tussen Rotterdam en Amsterdam. De provincie legt een tweede sluis aan naast de bestaande Julianasluis. Zo kunnen er meer schepen door en hoeven de kleine bootjes niet meer in een sluis met die enorme vrachtschepen.
Eigenlijk zou ik eens een artikel moeten maken over de sluizen in Gouda. In de Middeleeuwen moesten alle schepen door het centrum van Gouda. Het was zelfs verboden om een andere route te nemen en men was verplicht naast het betalen van doorvaartgeld enkele dagen in de stad door te brengen. Indertijd gebruikte men de Donkere sluis.
Tussen 1577 en 1580 werd de Mallegatsluis aangelegd omdat er grotere schepen door moesten. Maar die werd zo verwaarloosd, dat er een nieuwe Mallegatsluis schuin naast werd gebouwd – en die wordt nog steeds veel gebruikt.
Tussen 1932 en 1936 kwam er een veel grotere sluis buiten het centrum, de Jukianasluis. En daar wordt nu dus een tweede parallel naast gebouwd om o.a. de enorme hoeveelheden Heineken bier te kunnen vervoeren. Ziehier wat foto's van de aanleg: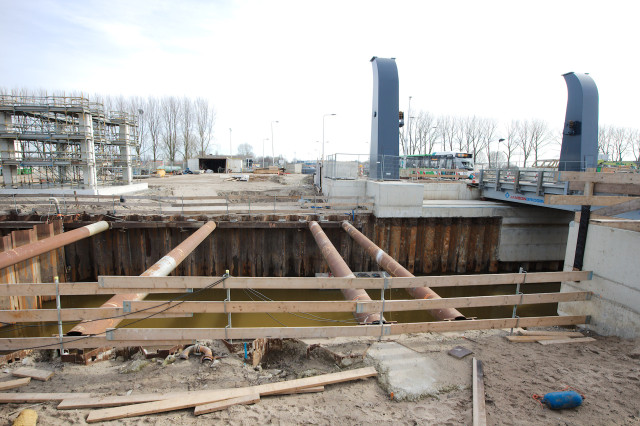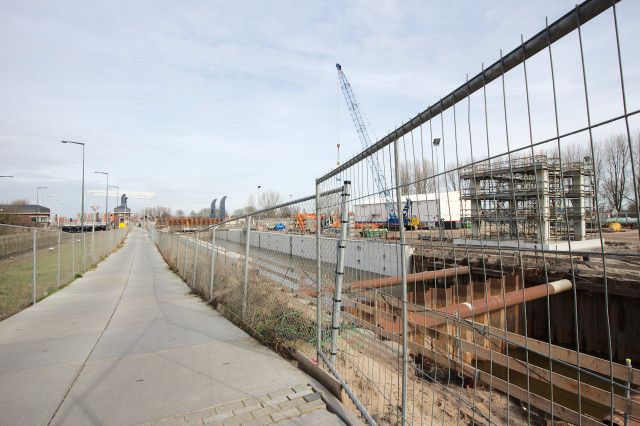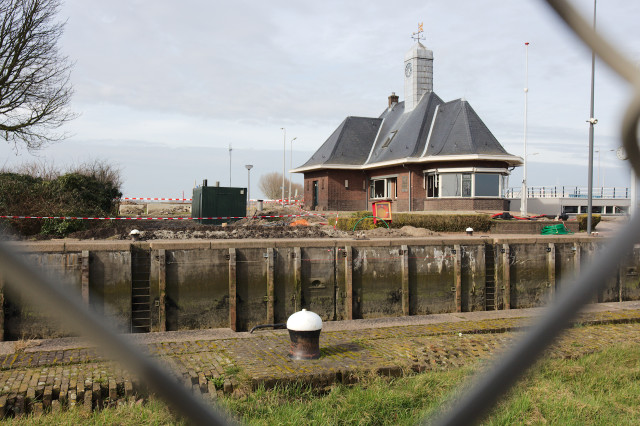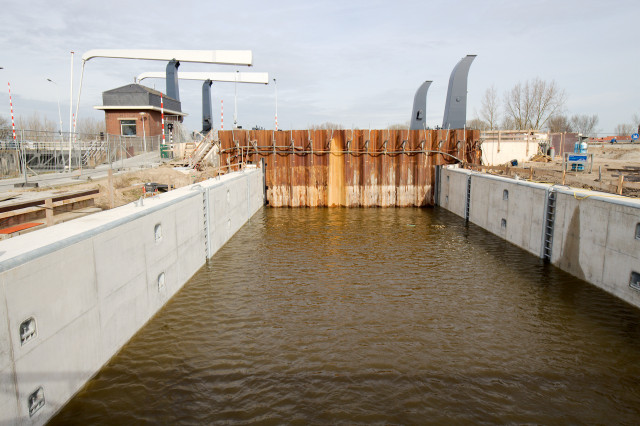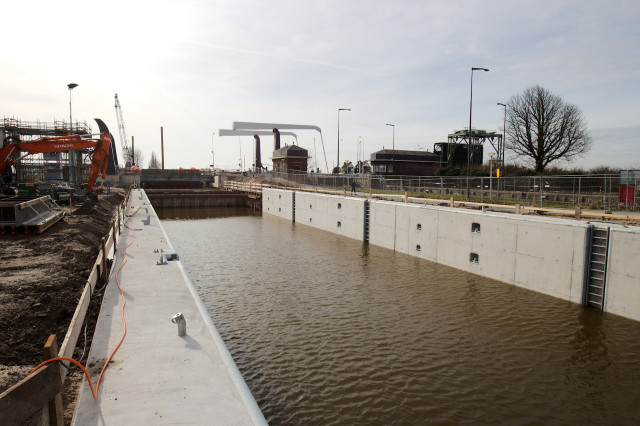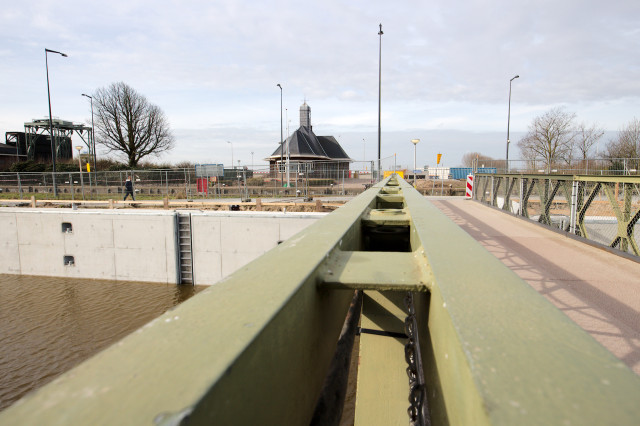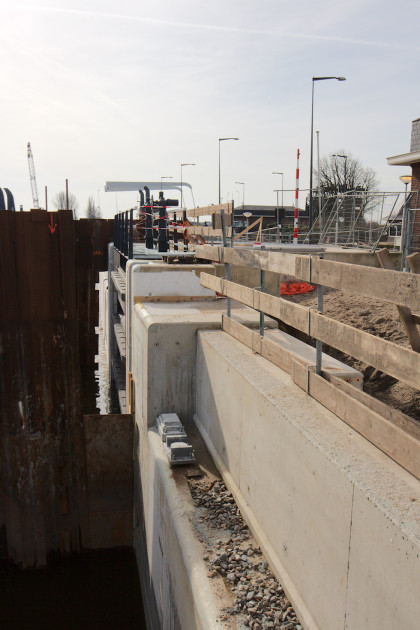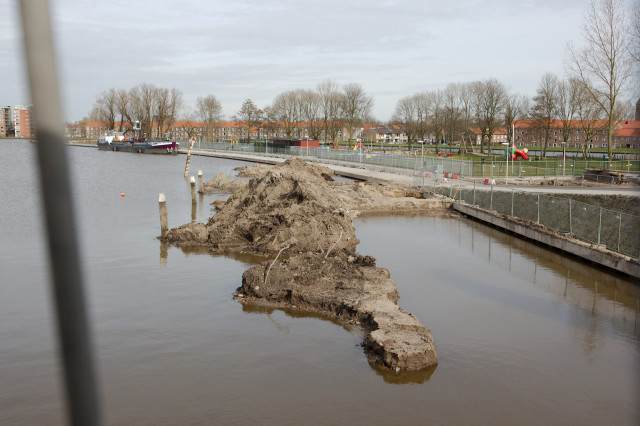 De foto's zijn gemaakt met de Canon EOS M met 11-22mm lens.
This entry was posted on maandag, maart 3rd, 2014 at 20:40 and is categorized in
Canon EOS M
,
Gebouwen
. You can follow any responses to this entry through the
RSS 2.0
feed. You can skip to the end and leave a response. Pinging is currently not allowed.