posted by Aar on maart 24th, 2020
Het virus van de eeuw (tot nog toe) heeft me veroordeeld tot werken vanaf huis. Dat gaat redelijk, maar niet helemaal zo prettig als vanaf kantoor. Te weinig beweging en een beetje lastige communicatie. Daar helpen zelfs een sta-werkplek en wat harige vrienden maar een beetje: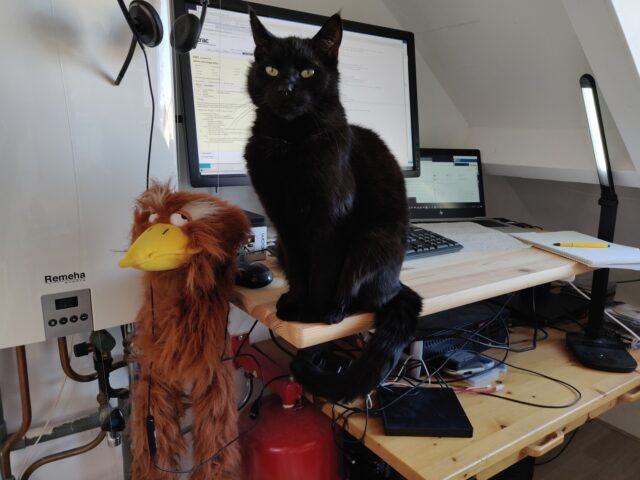 Eigenlijk word ik af en toe wat melig van het eenzame werken en onnozele nieuwsberichten. Dat leidt dan weer tot dit: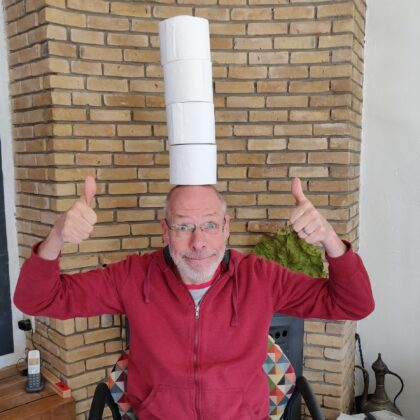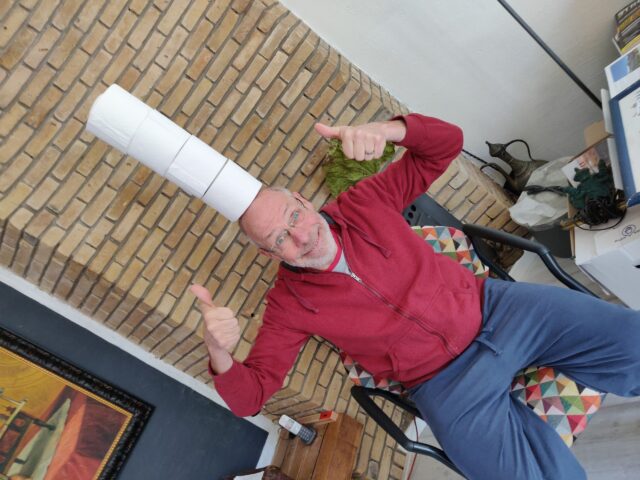 Ach, het is weer eens wat anders…
This entry was posted on dinsdag, maart 24th, 2020 at 22:22 and is categorized in
Telefoon-camera
. You can follow any responses to this entry through the
RSS 2.0
feed. You can skip to the end and leave a response. Pinging is currently not allowed.