posted by Aar on februari 21st, 2016
Het Eiland van Dordrecht was een van de plaatsen die flink verstevigd werd door de Nederlanders toen de Tweede Wereldoorlog begon te dreigen. Er werden flinke aantallen rivierkazematten gebouwd: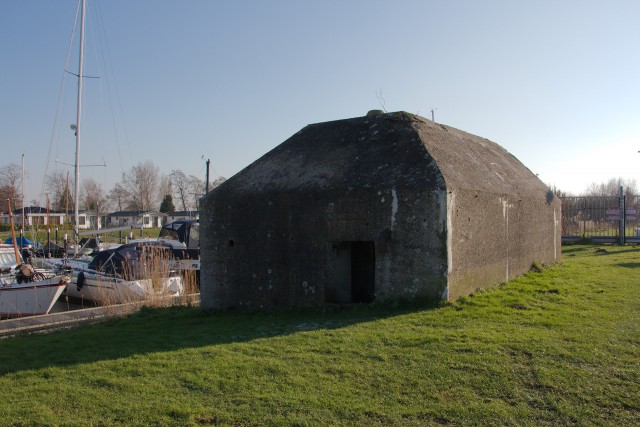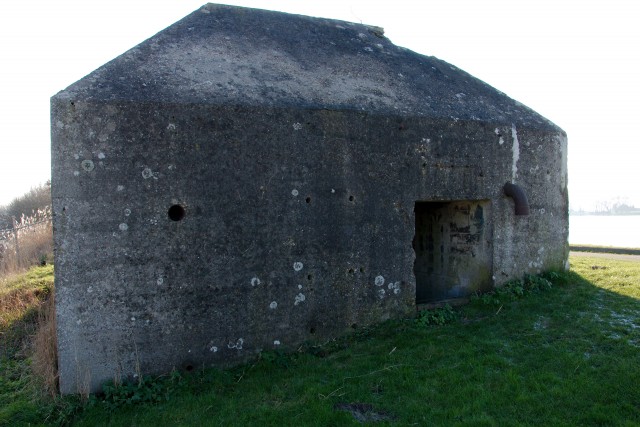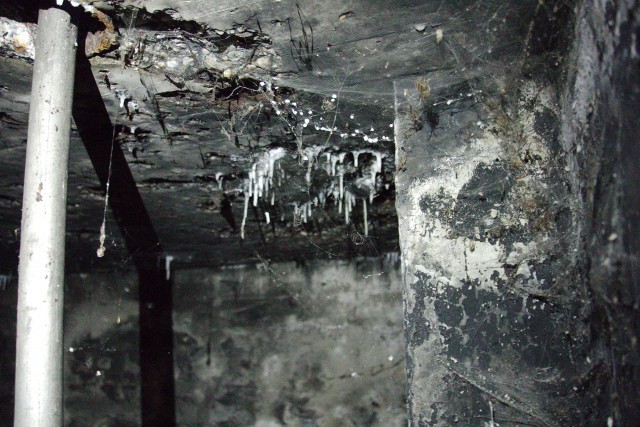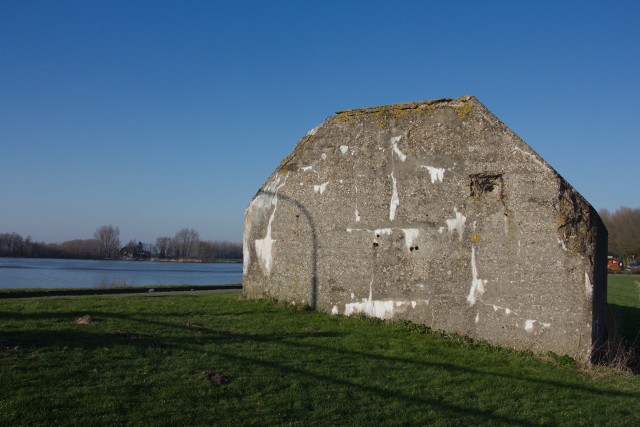 Wat opvalt aan de Nederlandse bunkers is dat ze zo dun zijn: niet echt bestand tegen zwaar geschut en ze stonden ook nog eens opvallend in het landschap! Toch hadden ze in die dagen een belangrijke functie omdat ze zowel de rivier als de Moerdijkbruggen konden bestrijken.
De Duitsers hebben maar beperkt gebruik gemaakt van die Nederlandse vestingwerken (door bijv. een schietgat aan de andere kant te maken). Zij hebben hun eigen bunkers gebouwd, die veel (heel veel) steviger waren, veel meer luxe boden aan de bemanning en over geavanceerde veiligheidsvoorzieningen beschikten. Zoals goede luchtreiniging met actieve kool, een kanarie voor het geval iets mis ging, een degelijke houtkachel en een voorziening waardoor granaten die in de schoorsteen gegooid werden in een put terecht kwamen ipv het binnenste van de bunker.
Dat kwam goed uit, want de Dordtse Kil is een half jaar lang een stuk frontlinie geweest: aan de Dordtse kant zaten de Duitsers en aan de andere kant de geallieerden.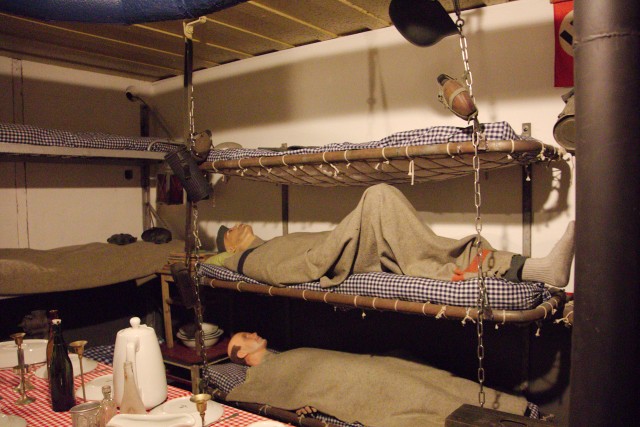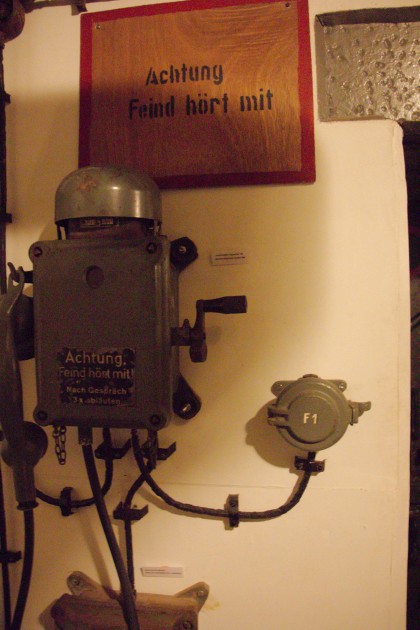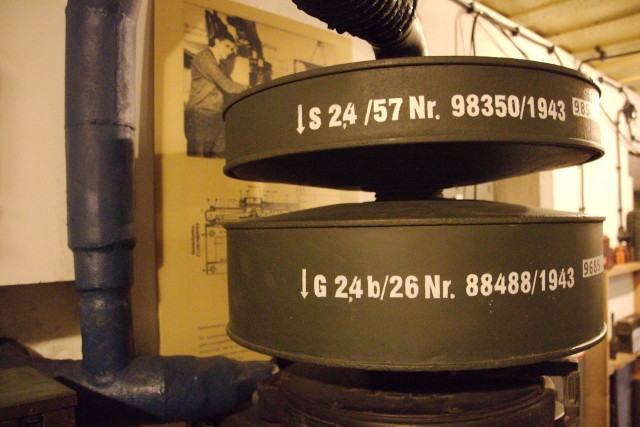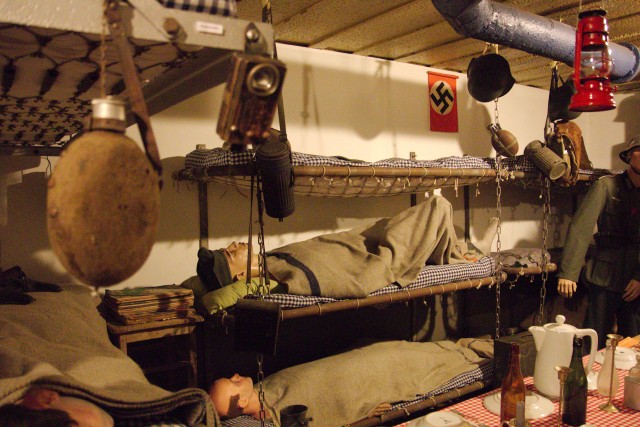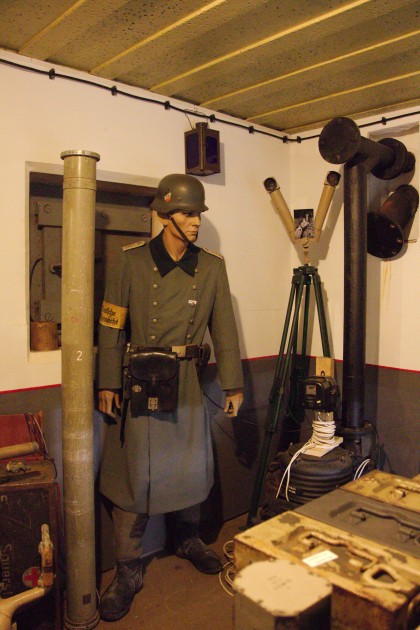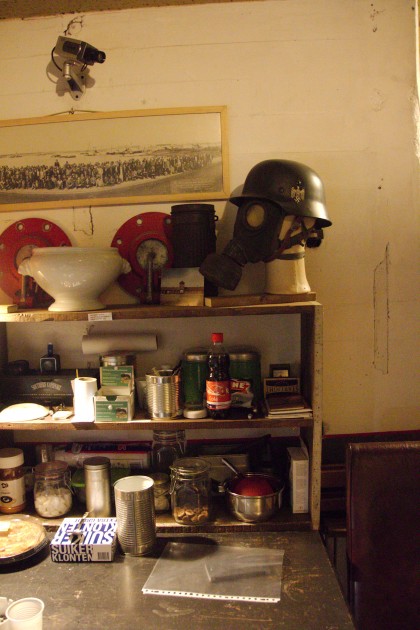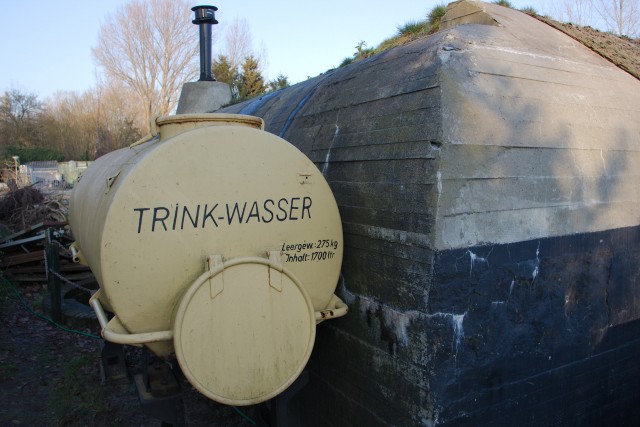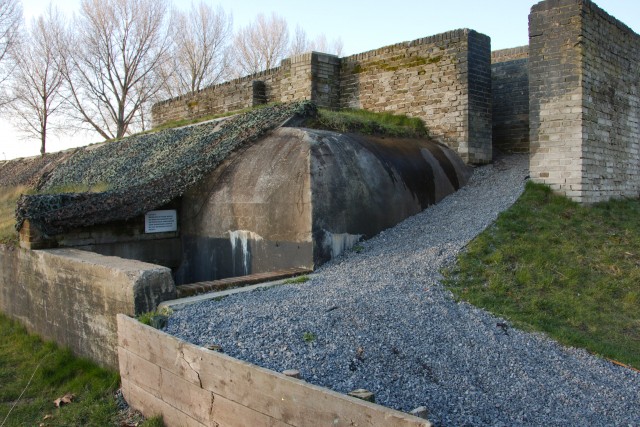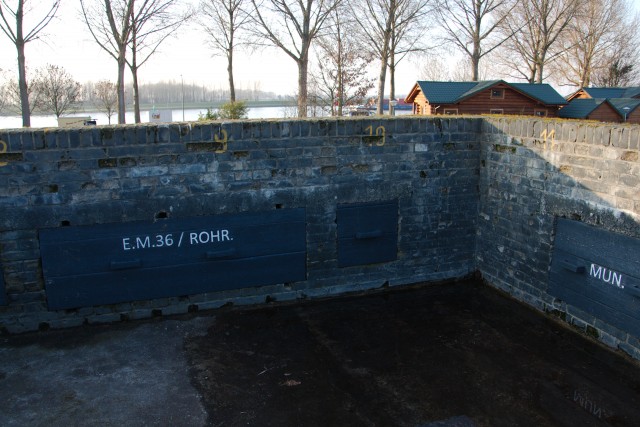 De Stichting bunkerbehoud Dordrecht spant zich in om te zorgen dat dit stuk cultureel erfgoed behouden blijft, waar nodig in de originele staat teruggebracht wordt en toegankelijk gemaakt wordt voor het publiek. De bovenstaande foto's zijn van een regelbau type 502 manschappen bunker die een zeer realistisch beeld geeft van hoe het leven zich in die tijd afspeelde tussen het beton. Een bezoek meer dan waard!
De foto's zijn gemaakt met een EOS M camera en Tamron 18-200 lens.
This entry was posted on zondag, februari 21st, 2016 at 22:35 and is categorized in
Canon EOS M
,
Gebouwen
. You can follow any responses to this entry through the
RSS 2.0
feed. You can skip to the end and leave a response. Pinging is currently not allowed.