posted by Aar on juli 24th, 2011
Tussen het kabaal van een grote verbouwing op het station in Gouda zat een bijtje rustig op een bloem in een plantenbak. De trein kwam nog niet, dus was het tijd voor de camera…
Eerst nam ik een foto van een meter afstand, helemaal ingezoomd. Daarna helemaal uitgezoomd kwam de camera steeds dichter bij het rustige insectje. Als je heel langzaam beweegt vinden insecten het niet erg…. en zo mocht ik heel dichtbij komen. Uitgezoomd komt er ook veel meer diepte in een foto en dat vind ik erg mooi: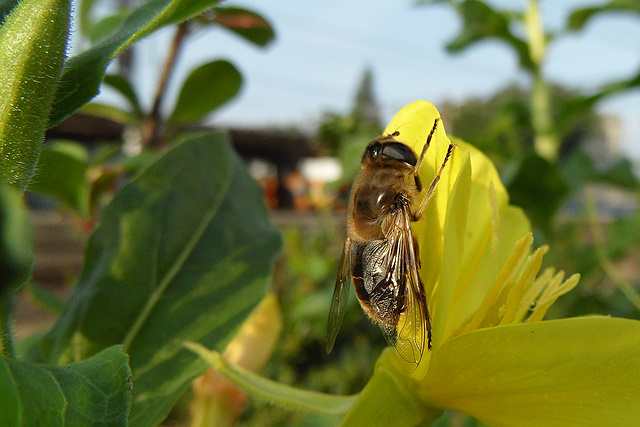 Foto gemaakt met de Samsung WB610.
This entry was posted on zondag, juli 24th, 2011 at 19:45 and is categorized in
Compact camera
,
Insecten, spinnen, etc.
. You can follow any responses to this entry through the
RSS 2.0
feed. You can skip to the end and leave a response. Pinging is currently not allowed.