posted by Aar on april 19th, 2020
Mijn haargroei neemt op diverse plaatsen zienderogen af, maar op sommige tiert het spul welig. Baardharen zijn heel anders dan hoofdharen: veel dikker, stugger en een mindere originele inplant. De haren zijn of donker of pigmentloos (ja ja van die laatste zijn er wat meer) en van dichtbij boeiend om te zien. Binnenkort ga ik ook eens inzoomen op een zeldzame dunne hoofdhaar en als dat lukt ook op de extreem dunne haren van de kat!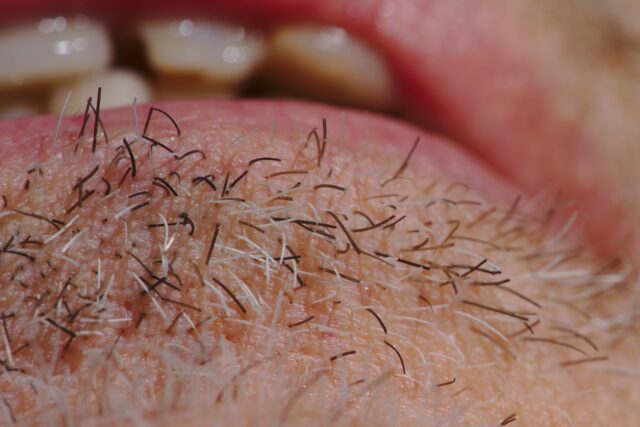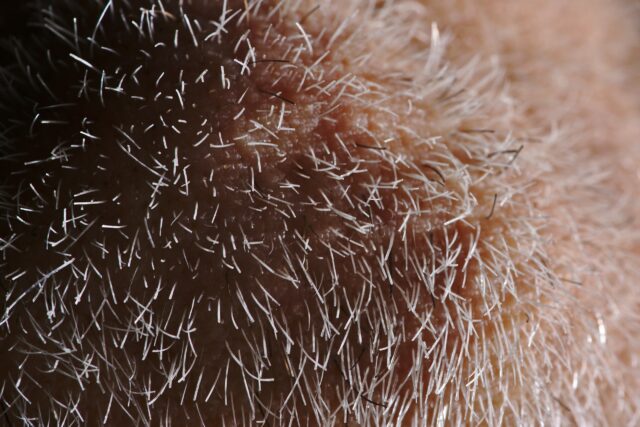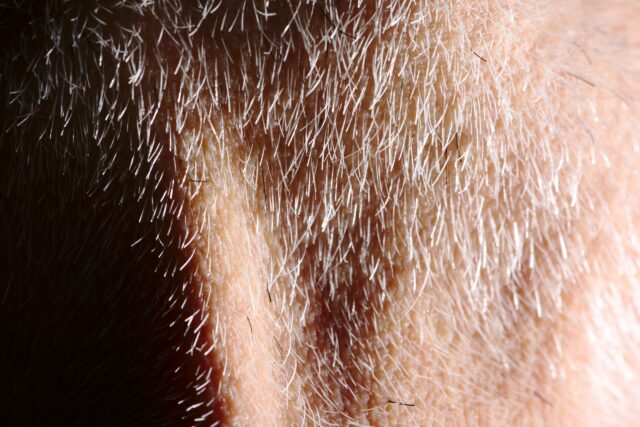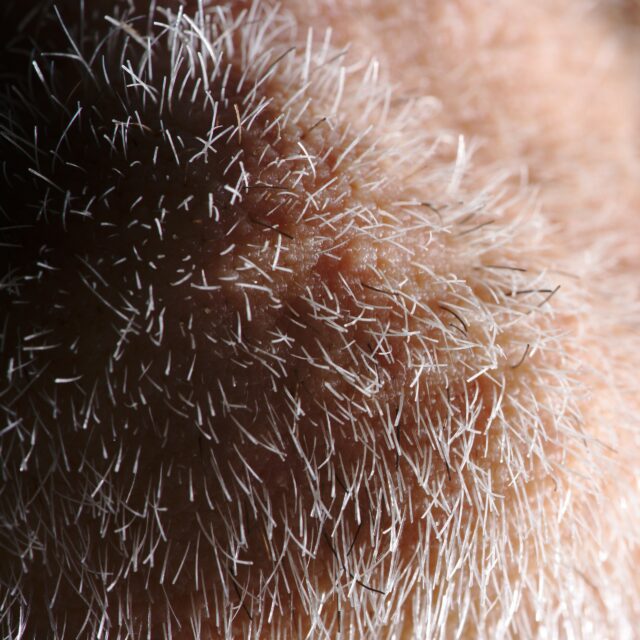 Deze zelfportretten zijn gemaakt met de Sony camera en 90mm macrolens + een flitser op 1/8 van opzij voor de contrasten.
This entry was posted on zondag, april 19th, 2020 at 14:11 and is categorized in
Macro
,
Textuur
. You can follow any responses to this entry through the
RSS 2.0
feed. You can skip to the end and leave a response. Pinging is currently not allowed.