posted by Aar on januari 1st, 2018
Wat mag 2018 gaan worden? Verrassend en onvoorspelbaar komen als eerste in me op. Over een jaar meer hierover.
Ondertussen zijn er ook prettige gewoontes die mogen blijven zoals vastleggen van vuurwerkpracht – maar dan wel effe anders dan anders. Pak de adviezen over vuurwerkfotografie erbij en schrap minstens de helft:
Geen statief. Lekker uit de hand met een beetje hulp van het kozijn en een zak met boekweitdopjes zodat mijn beweging aan die van het vuurwerk wordt toegevoegd.
Geen groothoeklens maar een forse teletoeter. In plaats van overzichten is er dan veel kans op onverwachte details. Scherpstellen wordt wel kritischer – of is onscherpte ook een joker in het spel?
Geen moderne lens zonder chromatische aberratie. Laat die 'lensfout' maar eens lekker de kop opsteken!
Geen 'bulb' instelling. Die werkt echt prachtig voor goed getimede opnames, maar waarom niet experimenteren met korte sluitertijden?
Geen voorzichtige bewerkingen. Trek het experimentele door en zet de bijl in kleurprofielen, bitruimte, etc. En knal er bewust iets als een grove korrel doorheen.
Zoiets als het bovenstaande broeide in iets minder gestructureerde vorm door mijn hoofd alvorens ik de EOS M5 pakte, op de M-stand en 200 ISO zette en er een Pentax-M 200mm (met een adapter uiteraard) opdraaide.
Toen de vuurpijlen vlogen werd het prijsschieten op auto-repeat met diverse sluitertijden.
Na een gezonde nacht slaap was het een genoegen om het programma Darktable op de foto-oogst los te laten.
Hier zie je wat dit heeft opgeleverd: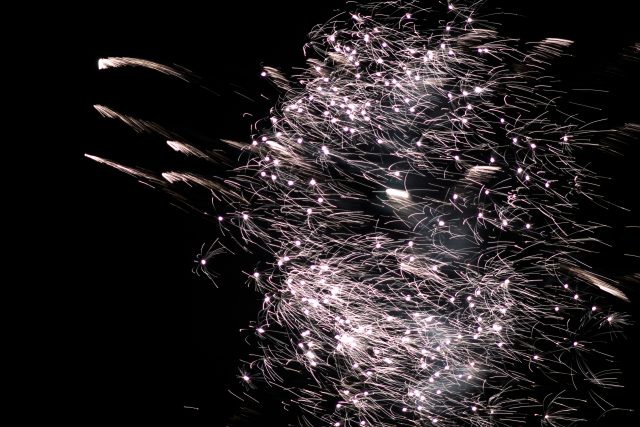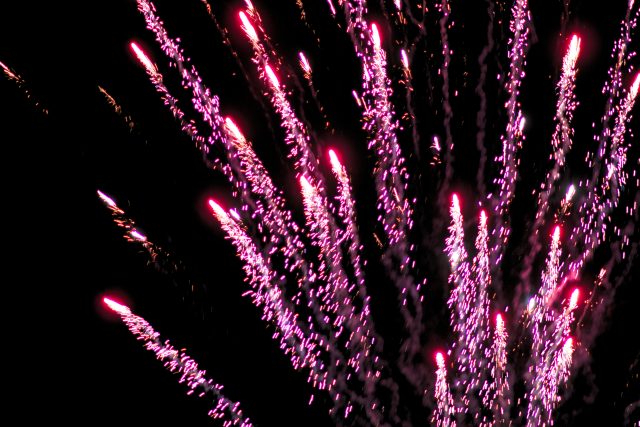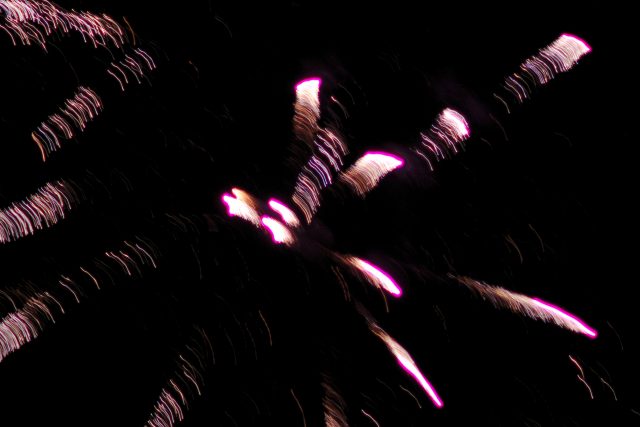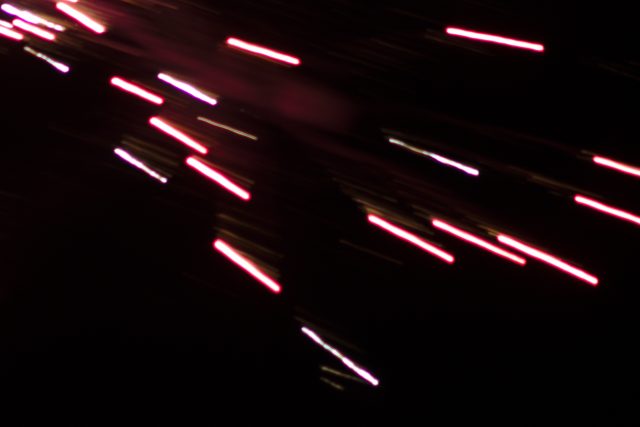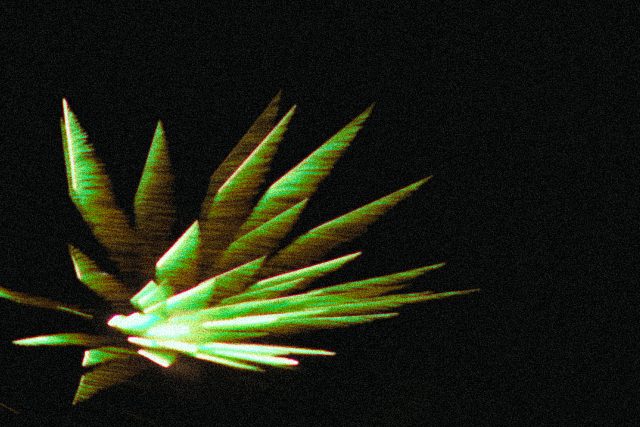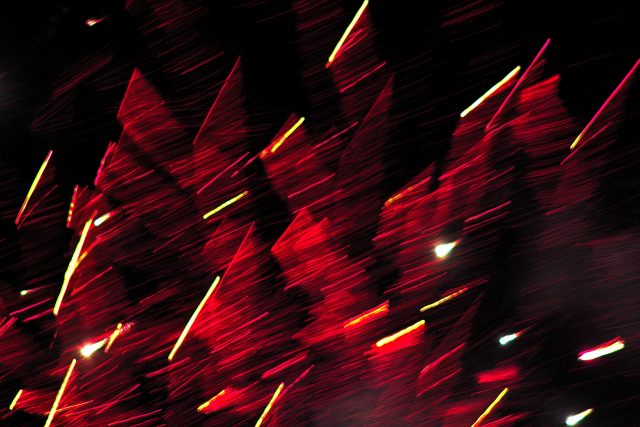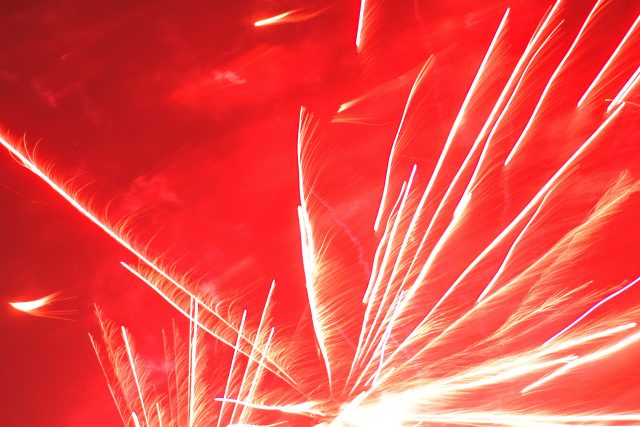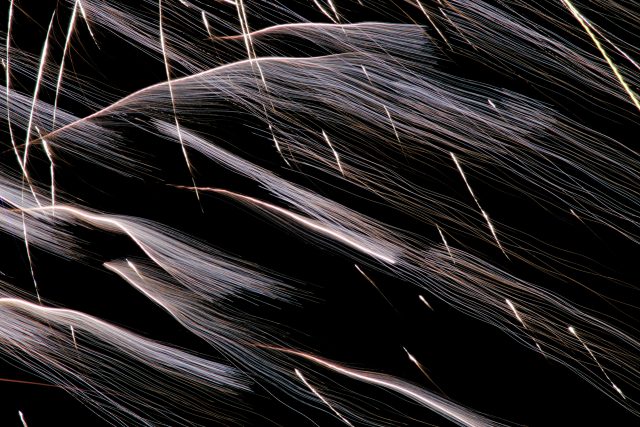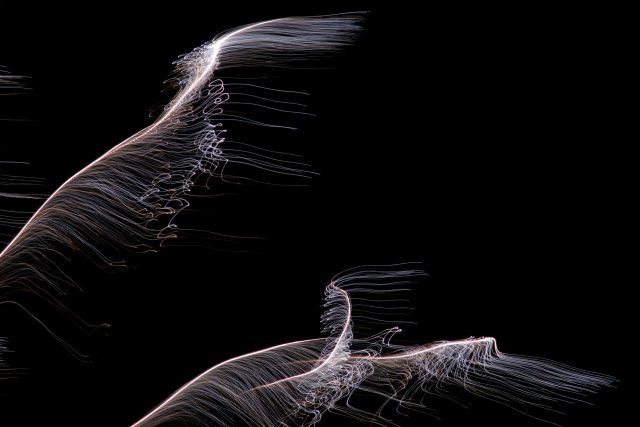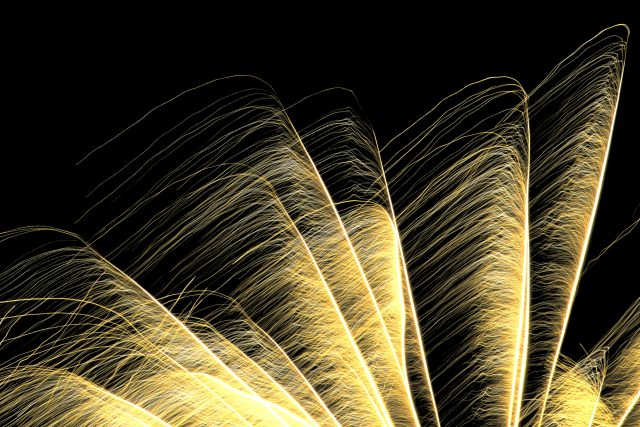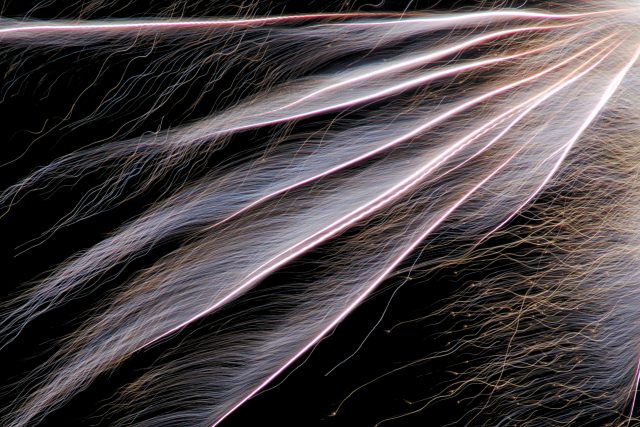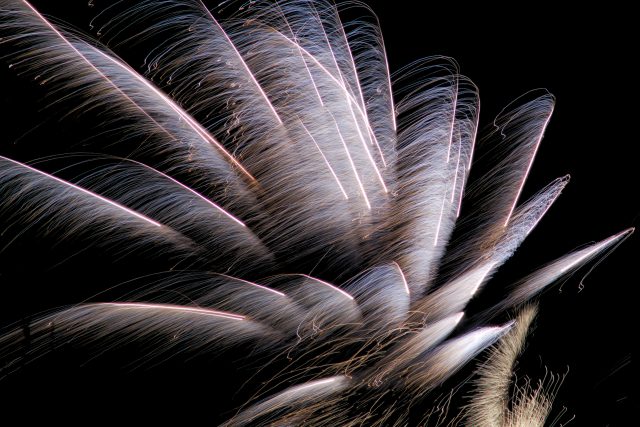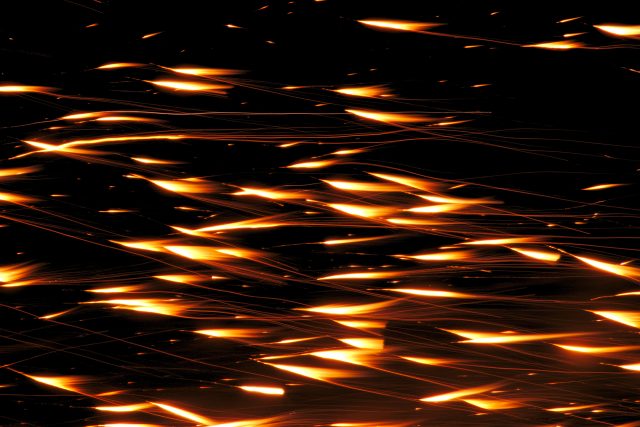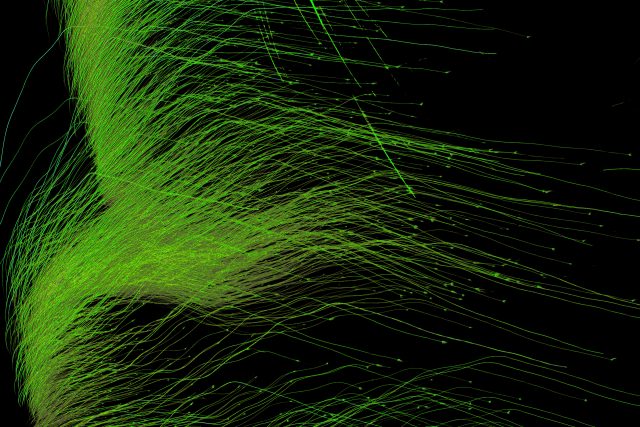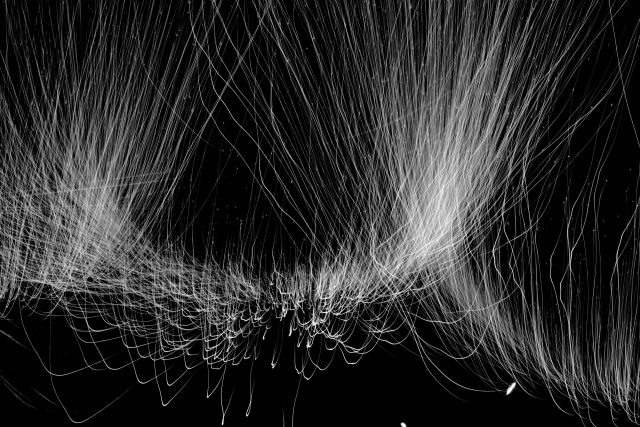 This entry was posted on maandag, januari 1st, 2018 at 11:49 and is categorized in
Bijzonder
,
Canon EOS M5
. You can follow any responses to this entry through the
RSS 2.0
feed. You can skip to the end and leave a response. Pinging is currently not allowed.