posted by Aar on februari 17th, 2012
Er zijn heel veel soorten zuidvruchten: bij ons op de markt zijn er al een heleboel, maar rond de Middellandse zee zijn er nog meer soorten. Rond ons favoriete plekje in Turkije staan er diverse. Een daarvan is de turunç. In het voorjaar is deze boom hoofdverantwoordelijk voor de heerlijke geuren die je vooral in de avond kunt ruiken. Echt heel aangenaam. Die geur komt uit hele mooie bloemetjes, van dichtbij zien ze er zo uit: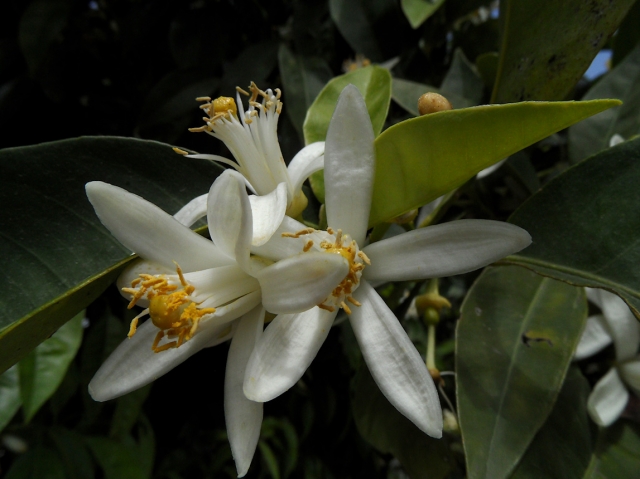 In de winter zijn die bloesempjes veranderd in oranje vruchten. Prachtig om te zien: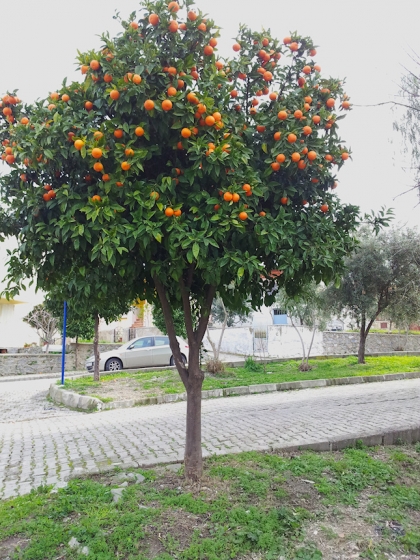 Ongeveer zo groot als een mandarijn en zo zuur en bitter als een citroen en grapefruit bij elkaar. Het vreet de tanden uit je gebit, zo erg. En dat terwijl er ook zoveel vitamine in zit!
Maar… uitpersen kan heel goed en het sap is perfect in ada çayı (thee van veldsalie). Ik heb er vorige week een heel stel in de koffer mee naar Nederland genomen!
Lees meer over de turunç en oefen tegelijk je Turks op Vikipedi.
This entry was posted on vrijdag, februari 17th, 2012 at 23:11 and is categorized in
Bomen
,
Compact camera
,
Macro
. You can follow any responses to this entry through the
RSS 2.0
feed. You can skip to the end and leave a response. Pinging is currently not allowed.