posted by Aar on oktober 28th, 2023
Een statief heb je om de camera of je object (of beide) netjes stabiel en op dezelfde plek te houden. Maar kun je 'm ook gebruiken om de boel lekker in het honderd te gooien? Ikke wel: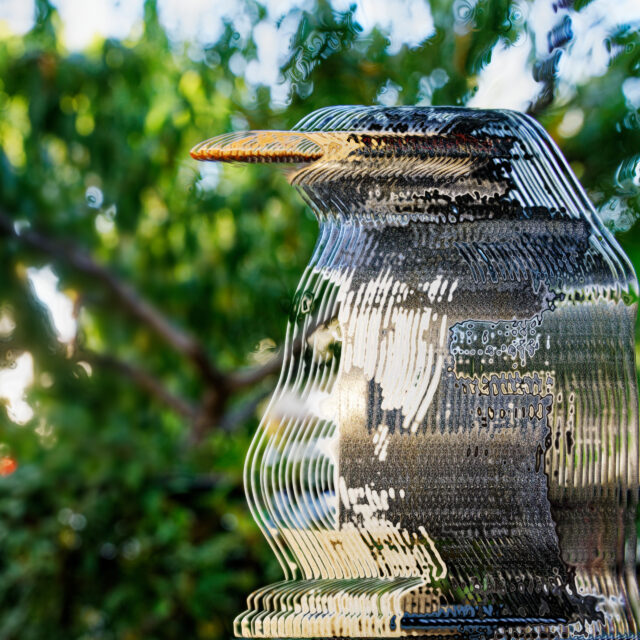 De camera staat netjes stabiel op een statief. Daarvoor staat een ander statief met een macro-rail: zo'n ding om bij focus stacking te gebruiken door kleine stapjes van de camera af te bewegen (of er naar toe, in ieder geval in een rechte lijn).
In dit geval staat die rail overdwars en heb ik 120 beeldjes gemaakt waarin de pinguin steeds een paar tienden van een millimeter naar links kwam. Het resultaat ging door Zerene Stacker die voor dit gebruik uiteraard niet gemaakt is. Het resultaat was… aardig op z'n best. Met slechts 20% van de foto's werden de stappen groter kreeg ik het bovenstaande effect.
OK, het is een beetje een uitlegfoto geworden, maar ik hou van de abstractie!
This entry was posted on zaterdag, oktober 28th, 2023 at 17:35 and is categorized in
Abstract
. You can follow any responses to this entry through the
RSS 2.0
feed. You can skip to the end and leave a response. Pinging is currently not allowed.