posted by Aar on september 14th, 2016
Wij hebben vaak prachtige schepen in de haven van Kuşadası maar dit is helemaal een juweeltje: het vijfmastvolschip Royal Clipper. Harry appte me toen het schip bij hem langsvoer in Yaylaköy in noordelijke richting. En ja hoor, even later zag ik het schip met alle langszeilen bijgezet in het zicht komen vanaf ons dakterras.
Rustig aan voer het schip een tijd rechtdoor, reefde de zeilen, maakte een bocht en zette koers naar onze haven. Even later sprintte het loodsbootje naar de zeereus om een loods af te zetten , die het schip keurig naar binnen begeleidde: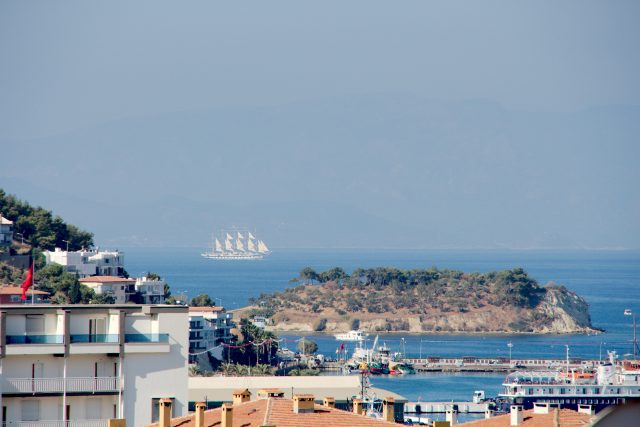 Met het Griekse eiland Samos op de achtergrond vaart de Royal Clipper het beeld binnen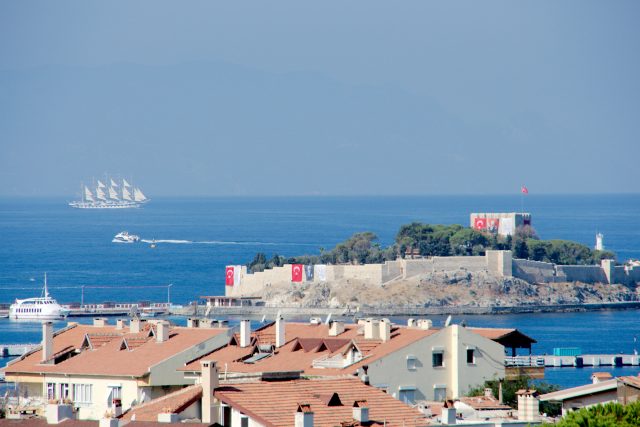 Op een foto met de net gerestaureerde vestingwerken van het duiveneiland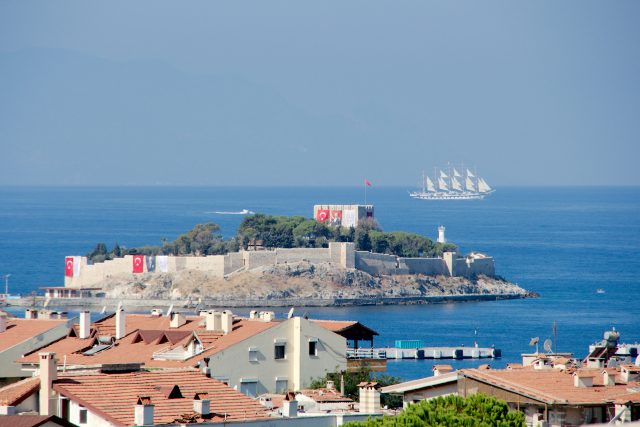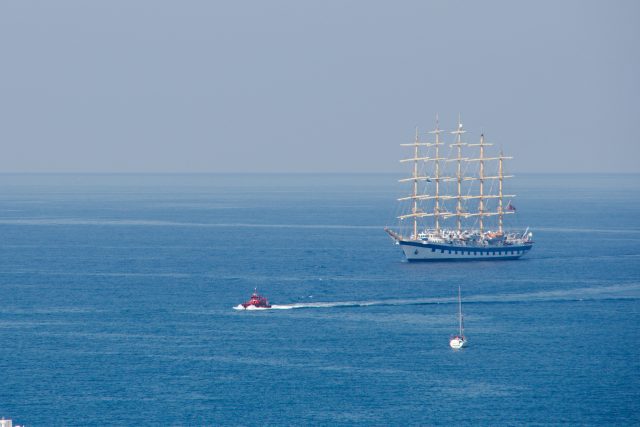 De loodsboot heeft de loods afgezet en vaart op volle kracht terug naar de haven.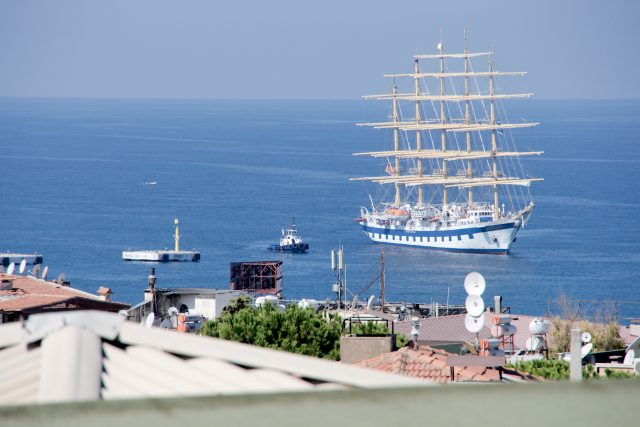 Sleepboot Ixus houdt een oogje in het zeil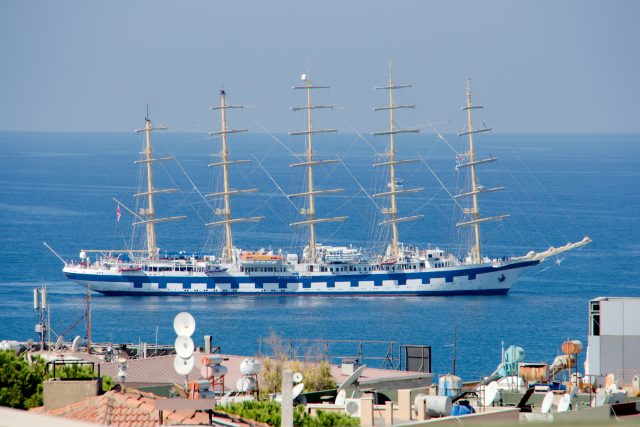 Langzaam vaart het tallship achteruit de haven in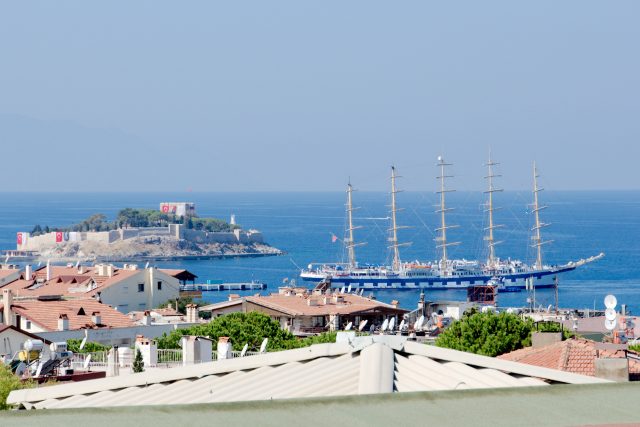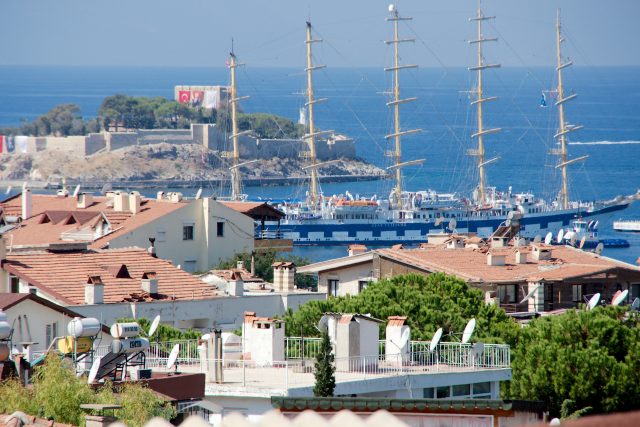 Nog even en de trossen mogen vast!
De foto's zijn gemaakt met de EOS M camera en Tamron 18-200 lens, vooral op 200mm ingesteld 🙂
This entry was posted on woensdag, september 14th, 2016 at 12:52 and is categorized in
Canon EOS M
,
Schepen
. You can follow any responses to this entry through the
RSS 2.0
feed. You can skip to the end and leave a response. Pinging is currently not allowed.