posted by Aar on april 3rd, 2012
Hoever kun je gaan met fotograferen van een vlieg? Minimaal zo ver: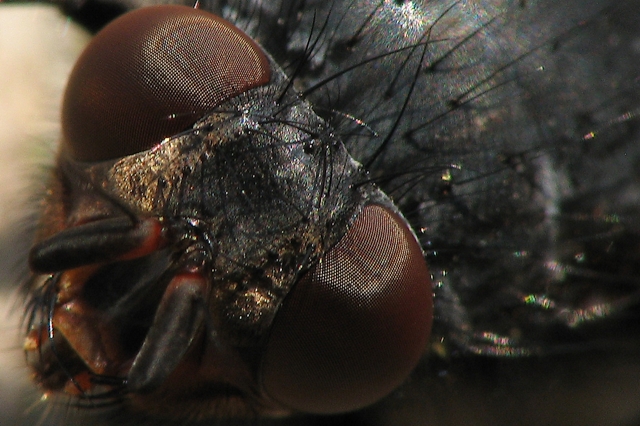 Op een Canon Powershot S3 heb ik een filter-adapter gezet met daarop een Raynox 250 voorzetlens. Daar kun je dit mee doen en dan zat er nog ruimte tussen de vlieg en de lens, zodat veel insecten hierdoor niet weggejaagd worden. Dankzij de kleine sensor van de compactcamera is er veel scherptediepte, maar bij deze vergroting is het zeer moeilijk om de camera stil te houden. Een statief is eigenlijk wel nodig!
This entry was posted on dinsdag, april 3rd, 2012 at 13:57 and is categorized in
Compact camera
,
Insecten, spinnen, etc.
,
Macro
. You can follow any responses to this entry through the
RSS 2.0
feed. You can skip to the end and leave a response. Pinging is currently not allowed.